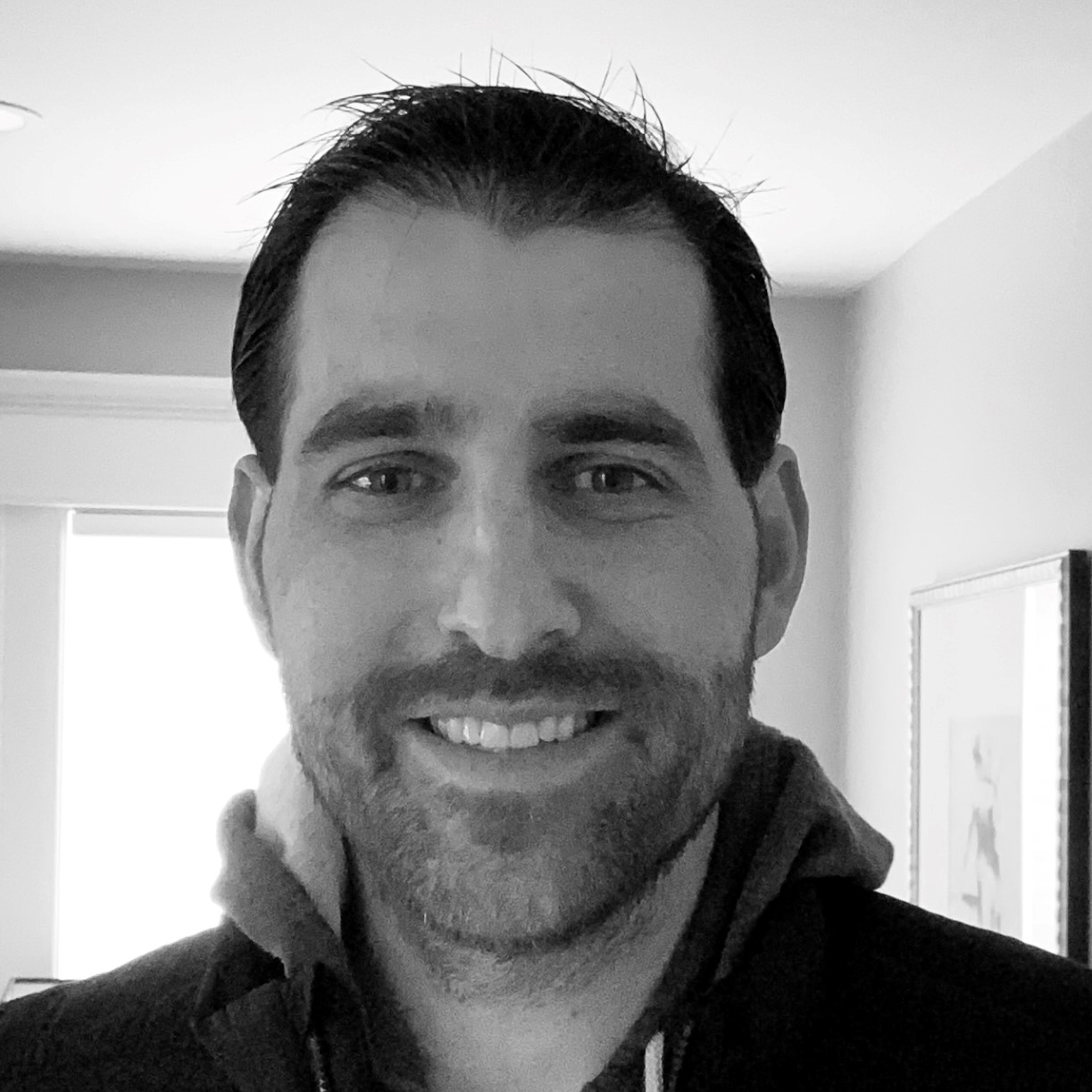 A transcribed interview with renowned NBA Logoman collector Andrew Spellman (@fifthdownsportscards).
Conducted by Dan Silvershein, Collectable's Head of Acquisitions & Strategy.
Disclaimer: NOT INVESTMENT ADVICE The Content is for informational purposes only, you should not construe any such information or other material as legal, tax, investment, financial, or other advice. Investments in alternative assets are illiquid, speculative and loss of invested capital is possible. A more complete description of these risks is contained in our offering circular, available here. We urge you to review full details and disclaimers on https://collectable.com/disclaimer/.
Dan: Andy, thanks for joining us as our second guest on CollectableU! For those who don't know, you are one of the premier basketball card collectors in the hobby, with a specific focus on 1 of 1 Logoman cards. Let's start from the top. How did you get started? Tell us a little about yourself and how you originally got into collecting.
Andy: I started collecting as a young boy. My earliest and fondest memories were growing up in Randolph, Massachusetts and walking from my grandmothers house to the local candy shop and getting packs of cards. Also, my grandmothers neighbor had cards and we used to buy sets from him.
Dan: You grew up in the Boston area. Can we assume that makes you a Celtics, Bruins, Patriots and Red Sox fan? 
Andy: As a sports card collector, I am typically more of a fan of key players than their teams, actually. That said, I surely am a Boston fan, with the Patriots as my favorite. I must say, however, life without Tom Brady is just not the same.
Dan: Let's get into why we're here. You have an astounding collection of NBA Logoman cards, perhaps the greatest in the world. Logoman cards are considered some of the most coveted cards in the hobby, with multiple million dollar sales in recent years. For those unfamiliar with Logoman cards, tell us a little bit about the history of them. What are Logoman cards, and how did they become culturally and historically significant?
Andy: Logoman cards are to me the pinnacle of the sports card hobby. That being said, "to me" is very important as I respect each collectors passion and focus may be unique and different. Exquisite Logoman cards are true 1/1's, meaning there is only one in the world. As someone who really admires and respects art and creative works, combined with a passion for sports and sports cards, each and every Logoman card feels incredibly special. Upper Deck Exquisite Collection began producing Logoman cards in 2003, but that year they only made three of them. These three were all duals (meaning two players on one card) as follows: LeBron James/Michael Jordan; Michael Jordan/Kobe Bryant; Kobe Bryant/LeBron James. The following year, Exquisite expanded the Logoman collection to approximately 30 duals and ten triple Logoman cards. The duals in 2004, were all autographed by the players, and the triples were not. The best dual Exquisite made in 2004, considered by many to be the greatest modern basketball card in the world is the Michael Jordan/LeBron James dual autograph.  The best triple Logoman in 2004 was LeBron James, Michael Jordan and Kobe Bryant. It's broadly undisputed that  the Exquisite Collection "changed the game" for high end modern basketball cards and became the premier "luxury" cards in the hobby. These cards, as their name might suggest, come with NBA logo patches from player jerseys and contain autographs from the player. Many of them were created as true 1 of 1's – meaning only one exists in the world. When you think about how much demand there is, globally, for LeBron James, Michael Jordan, Kobe Bryant etc, it's mind blowing to think there is only one copy in existence of each Logoman card. Talk about a supply/demand imbalance.
Dan: Collectable is IPO'ing a LeBron James and Carmelo Anthony 1/1 NBA Logoman this week for $1,070,000. What makes this particular issue so special in the minds of Logoman collectors? 
Andy: This is an awesome card, and pretty cool it's being offered to the fractional community. 2004 was the first year Exquisite made the autographed Logoman cards (which feature two players on one card). This card is one of Lebron James' three 2004 Exquisite Logoman autographed cards in the world. Of the other two, one features LeBron and Michael Jordan (a card many consider to be the greatest modern basketball card in existence) and another with Kobe Bryant, another outrageous card. Of course, it's also a true 1 of 1 that features LeBron James and Carmelo Anthony, who is now top 10 on the all-time NBA scoring list. In addition, its in beautiful condition and graded a BGS 9, with logo patches and pristine autographs from both players.
For context, a single LeBron James 1/1 Signed "Ultimate Signatures Logos" Logoman sold for $1,291,500 in March 2021. This card was also a 1/1 and graded PSA Authentic. Most seasoned collectors would agree that the 2004 Exquisite Logoman is a superior global brand, plus the LeBron/Melo is a mint card versus just PSA Authentic. Given these factors, I believe the fractional community is receiving a strong deal on this offering, with plenty of room for upside.
Dan: What is it about the Logoman cards that make them so sought after among collectors? What specifically made you focus on them as a target of your collection?
Andy: Collecting Logoman cards combines my passions of both cards and artwork. Logoman cards are, for the most part, 1 of 1 cards. As such, I always think of them like an original painting. I am a huge believer in both scarcity value and exclusivity as key drivers of value over the long term.
Dan: The demand for Logoman 1 of 1s can be intense, and often far greater than other non-Logoman 1 of 1s of the same player. Why do you think that is? 
Andy: The data tells the story here. At this point, enough Logoman cards have sold for prices that have been far higher than other comparable cards. For instance, a single LeBron James 1/1 Signed Logoman sold for $1,291,500 in March 2021. In September of 2020, the rookie autographed Logoman of Giannis Antetokuompo sold for over $1.8MM, and in February 2021 a Luka Doncic Logoman sold for $4.6MM. A Kobe Bryant 2014 Immaculate Logoman sold for $600,000 in May 2021.
Many of the most passionate collectors in the hobby have also adopted the notion that scarcity plus exclusivity plus iconic athletes is the winning formula in collecting. Logoman cards check all the boxes here. For that reason, many consider them the holy grail of the hobby.
Dan: Many big collectors who collect 1 of 1 cards seem to deemphasize the grade; in fact, some either aren't graded at all or graded Authentic. What weight do you personally give to the grading of 1/1 Logoman cards? Does the grade play a large factor in your valuations of a card?
Andy: Good question. Yes, to me, the grade matters much less for true 1 of 1s. I don't use the typical grading multiples when evaluating Logoman for my collection. That said, the overall condition of the card still matters. Of course, if a Logoman is totally messed up, the value would surely be impacted. Instead, I focus on the scarcity, eye appeal, and overall condition of the card and autograph (if applicable). But in order for a card to carry the Logoman premium, I do believe some sense of decency of the overall condition and autographs should be upheld.
Dan: Let's drill down there. If you're evaluating a graded example, what is that "minimum acceptable" grade you would consider worthy of the Logoman premium? 
Andy: It's a matter of personal preference. In my opinion, it's a PSA 6 or higher. For BGS, it would be an 8 or higher. Again, scarcity is what's most important and there's only one in the world.
Dan: Do you prefer one grading agency over the other?
Andy: I personally do not.
Dan: The NBA logo silhouette of Jerry West is the only professional sports logo to feature a specific player.  When you invest in Logoman cards, the cards feature the NBA logo patch from that players jersey. I assume that means you also love the look of the NBA logo and what it represents? 
Andy: Personally, I love the NBA logo and view it as more art than the NFL, MLB or NHL logos. That said, the NFL shield has become quite iconic as well. While Jerry West is quite deserving, I also believe they should consider changing the NBA logo at this point to someone such as Kobe!
Dan: That's interesting! We know there have been growing calls to redesign the NBA logo in tribute to Kobe Bryant. Should that occur, what impact, if any, do you think that would have on the values of Logoman cards featuring the "legacy" Jerry West logoman in relation to the "new" Kobe logo?
Andy: As said above, I am a huge supporter of Kobe Bryant becoming the next NBA logo. I do not think it should or would impact the price of any Jerry West logo's. If anything, it may make them even more scarce and thus more collectible.
Dan: We've seen some big ticket sales from NBA Logoman cards in the past few years. Can these prices keep going up from here? 
Andy: I think Logoman cards will rise disproportionately over time to other cards. I have a lot of money supporting this thesis.
Dan: Can you tell us about a few of your favorite Logoman cards that you have in your collection?
Andy. My favorite logoman card is the 2006 Kobe Bryant/Kareem Abdul Jabbar 1/1 autographed Logoman. First of all – the autographs are perfect bold blue. Kareem's Logoman has a beautiful yellow from the Lakers jersey. Also, in checking with other knowledgeable collectors since acquiring it, it seems to be consensus that it is the best Lakers card with more than one player on a card that exists.
The second Logoman card grouping worth mentioning is that I have the only set of all 10 Triple Logoman still together – and mine is from the 2005 year – which is the second year they were made. One of the ten is a Larry Bird, Magic Johnson and Michael Jordan. Another one is Dennis Rodman, Scottie Pippen and Michael Jordan. I think this is a situation where having all ten of these together, and the only set to exist of all 10 from any year  is really special. I know it is to me.
Dan: Are there any Logoman cards you've always wanted but haven't been able to acquire, either because you can't find them or you couldn't pry them away from current owners?
Andy: There are always cards you wish you had a shot to buy. And, of course, ones you wish you did buy with the benefit of hindsight. But I choose to be happy I got what I got. I feel very fortunate.
Dan: CollectableU is read by some big players in the industry. Are there any cards on your wishlist that you want our readers to keep an eye out for you?
Andy: That's a generous offer, but I will not promote this as doing so will increase the prices I will have to pay 🙂
Dan: Can you tell us a story about acquiring a card especially important to you? Or a story of the craziest acquisition you have made for your collection?
Andy: For me, this was putting together the 2005 Logoman set. I also was able to acquire 8 of the Steph Curry National Treasures /99 BGS 9.5/10 before the prices really increased without people realizing. One fun one was when a Tom Brady BGS 9/10 Championship Ticket was posted on Ebay for sale and I hit the buy it now instead of offering a lower price – and went out of state to meet the buyer to close the transaction. That was a really enjoyable process. The seller, as is typically the case, was a wonderful person who did quite well. It was a win/win!
Dan: Thank you again so much for sitting down to chat with us. As a final question, if you could give any one piece of advice to someone collecting out there, what would it be?
Andy: I truly believe it's to find your passion and just enjoy it. Cards have been an incredible investment vehicle for me, but they've also been a ton of fun. So, enjoy it. I would also recommend reaching out to people and absorbing their experiences. That can help avoid common errors that could lead to unnecessary losses.