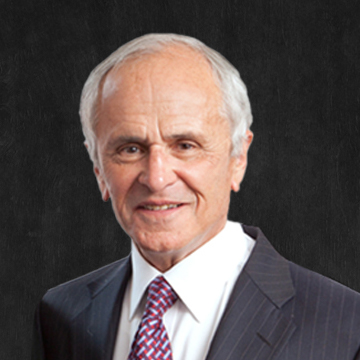 A transcribed interview with pioneering collector Marshall Fogel.
Conducted by David Seideman, Collectable's Senior Editor.
Disclaimer: NOT INVESTMENT ADVICE The Content is for informational purposes only, you should not construe any such information or other material as legal, tax, investment, financial, or other advice. Investments in alternative assets are illiquid, speculative and loss of invested capital is possible. A more complete description of these risks is contained in our offering circular, available here. We urge you to review full details and disclaimers on https://collectable.com/disclaimer/.
David: Marshall, welcome to Collectable U. It's exciting to have you because you are one of the pioneer baseball collectors, going back more than 35 years, and have been in the news lately. History Colorado and the Rockies baseball club are putting on display your PSA 10 Topps 1952 Mickey Mantle and some spectacular memorabilia from your collection across the street from Coors Field from July 10 through July 18th where the All Star Game is being held. (All proceeds from the $10 entrance fee benefit the Rockies foundation to support underprivileged youth and at risk youth.)  
The last time you loaned out your Mantle card, to a Denver museum in 1998, it was delivered in an armored truck and insured for $12 million. How about this time?
Marshall: I don't know about the insurance, but it will go in an armored truck on Saturday.
David: Given how much the '52 Mantle has skyrocketed in recent years, what's yours worth now?
Six months ago, I was offered $25 million. The other two PSA 10s could sell for over $20 million, too.  Mine is the number one of all the cards.  Mike Baker, who runs MBA Authentication, certified the grading of four of the nines and three of the tens to determine if the card is better than the grade. Mine was the only one to get the highest, a Black Diamond Label. The color. The condition. The centering. Baker named it the Holy Grail and the Mona Lisa. The best of the best.
Any of these three could sell in ten cold minutes. These Wall Street guys buy the works of Renior or Degas. What's $20 million to them? They are collectors, like baseball, and like to own the best of the best. It becomes part of their portfolios.  
David: I remember you caught a lot of flack when you shelled out $121,000 for your Mantle in 1996 ($206, 600 in today's dollars).
I remember the trade magazine [and hobby bible] Sports Collectors Digest wrote that I was stupid for paying that kind of money for a post-war card. I took a risk because I always believed what a priceless card this would be. Now I'm considered wisely eccentric!
That kind of money was for a Wagner. Nobody paid that much for a post war card. The Wagner was the biggest by far. He was a great player. They stopped production of the card. A PSA one or two goes for over a million dollars. But what's a Mantle 8 now? Over a million. And you can't touch a nine.
David: Thanks for telling me  that you  own one of the two PSA 10 1953 Topps, Mantles, too. (Collectable sold the other for $2.5m).
Marshall:  Fortunately, there isn't only one. The more there is, the more demand. If you only have one of a thing, you get discouraged. With two, you really have a chance.
David: So I understand you're not selling the '53, either. 
Marshall:  There are only two reasons why people sell their collections: money and death.
David: And divorce, no?
Marshall: I put that under death.
David: Why does Mantle continue to skyrocket?
Marshall:  He played his whole lifetime with the New York Yankees.  "I'd like to thank the good Lord for making me a Yankee," Joe DiMaggio said. It's a great story as a kid from nowhere. As a boy, he had a very difficult life. He was a Yankee before he was 20. Look how good he looked. He played in the golden era.
David: Besides your Mantle cards, you own other memorabilia that will be on display, including the jersey worn by Joe DiMaggio when he hit his last home run in the final game of his career at the 1951 World Series, a game-used bat and glove from Hank Aaron, a program from Jackie Robinson's 1947 debut and about 30 other piece
I collected anything worth a dam. I have the largest Hall of Famer game used bat collection, bigger than the Hall of Fame's. It includes a game-used Honus Wagner during his playing career from the great Louisville Slugger find that was "side-written" when shipped back to the Louisville Slugger factory for another. Then I have a Lou Gehrig bat: "To Jerry May you take better advantage than I did." He wrote that while he was dying. And, yes, I have a Babe Ruth bat. The markings are from 1925 to 1931, so he may have used it to hit his 60th home run in 1927. In the first big book on bats, 90 percent of those featured were mine.
David: What other memorabilia do you have in your collection that has soared in value.
I wrote the first book on vintage photography [which has become very hot in recent years]. I own nine Carl Horner mounted portraits that were used in T206 cards. I own Sandy Koufax's 1960 jersey, and Mantle's 1968 jersey which I bought straight out of his Manhattan restaurant. And I have Ted Williams home jersey after he got out of the service.
David: Do you think rare and significant game used memorabilia is undervalued compared to cards?
Not always. A Gehrig bat can be worth $800,000 or more.  There are some Ruth bats worth more than most of his baseball cards. Koufax memorabilia is often priced higher than his cards.. But yes, in many cases, rare and significant memorabilia is dramatically undervalued compared to cards, in my opinion. People buy cards because it's easy. They are buying a number, the grade. All most people see is the number in the case.
David: Why do you love bats so much?
They are the weapon of the baseball player. If you don't have the batting average, you're not getting into the Hall of Fame.
David: But you have a different view on how they should be evaluated than the one that commonly prevails?
There are so many bat grading companies [that grade on a scale one to ten.) But which would you rather have? A Babe Ruth bat that would grade a 4 that is cracked or a Johnny Bench graded a 10.  I would rather have a Cap Anson bat in a 3 than an Eddie Mathews in a 10.  Here's a problem with game used. I am not a believer that players used decal bats or 40 K bats. [generally, a mark for store models] They are not worth as much. Also Spalding had no records. So we don't know what those markers mean on all those bats. 
Then there are trademarks like tape. What kind of tape did he use?  A lot of the time they didn't use tape. They bone rubbed the handle, using a bone to make the grain harder. How could you do that with tape being there?
What's the grain like? How deep is the brand? Maybe you have seen Ruth bats that are white and ones that are stained. The second should increase the value.
David: You're a big believer in doing your own homework and not just taking anyone's word for a piece's authenticity.
Is there clear and convincing evidence that this item is what it purports to be?  Michael Jordan said if he wore every uniform that he was said to wear, he would never have played and, instead, would be trying on clothes all the time. Look at all those football jerseys. How come they are not dirty?  There must be more Alex Rodriguez bats than there are kids named Alex Rodriguez. The same with Derek Jeter.  Remember, history is written by people who weren't there.
David: Based on your spectacular collecting and investing success, do you have any general advice for collectors?
Let's say you love the Dodgers, Brooklyn and Los Angeles. You're going to end up with a lot of fluff. Pick the best of the best. You can't afford to collect every set. You gotta learn the business. You want to buy things that people recognize: Cy Young, Babe Ruth, Mickey Mantle, Ty Cobb, Lou Gehrig, Jackie Robinson, and Roy Campanella.
David:  When I last interviewed you about the '52 Mantle you told me that you were going to take it with you to your afterlife.  You said that  "I want to buy five acres of land and build a pyramid and put myself in it with the Mantle card. That's my first choice. But that won't work because I'd have to kill the guy who sealed my pyramid."
I am now hoping a billionaire comes to me to buy my massive collection and donates it to a foundation and takes the tax write-off. The foundation would be allowed to loan it to the Rockies museum or any museum and help store it. I don't think there are many collections that are still held together.
David: You remain very bullish about baseball.
Why baseball is so great is the nostalgia. The perfect, beautiful field. The plain uniform.  Have you ever seen Kevin Costner in Field of Dreams playing catch with his dad?  Playing catch with your father. You can't beat it.
David: So, what are your happy memories of playing catch with your dad?
He threw the ball at me. And I threw the ball back at him. I broke his thumb. That was it. But he was a great guy.
David: Sorry about that. One final word please. So many people are being priced out of the market, I wonder if you have any advice. 
There's an enormous amount of sports cards and memorabilia for as little as you want to spend. You should realize, yes, it's business. It's also a hobby that can be enjoyed by anyone that has a few dollars or millions of dollars – which is Collectable's mission. Don't get scared off by the prices. There are also far more affordable items than those items people spend millions on.