This week's edition of The Curator features headliners from vintage baseball and ultra-modern football. We'll also be highlighting the NFL's Players of the Week, post release autographs, Albert Pujols, and of course a few lower grades of Collectable assets. We'll also be checking in on a couple recent auction results that could have implications for assets on our secondary market. As always, let's kick off with the headliners: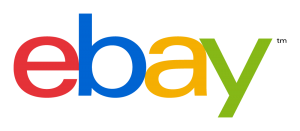 1909-11 T206 Piedmont 350 Ty Cobb Red Portrait PSA 4
The T206 set is arguably the most important and iconic in hobby history, and Ty Cobb is certainly one of the premier players in the checklist. The Tigers shortstop was an inaugural member of the MLB Hall of Fame Class of 1936. This PSA 4 is part of a population of 23 copies with just 32 graded higher.
BID NOW

2018 Panini Prizm Gold Vinyl Lamar Jackson Rookie Autograph 2/2 PSA 9
As far as ultra-modern rookie cards go, it doesn't get much better than this. Prizm is the most popular set of the era, and gold vinyl is one of the hardest to hit and most sought-after parallels. Lamar Jackson put together a strong outing in week 1 vs. the New York Jets and is looking to lead the Ravens on a deep playoff run this winter.
BID NOW
Lower Grades of Collectable Issues

1948 Bowman George Mikan Rookie PSA 3 (PWCC-A)
Key vintage basketball rookie card of Hall of Famer George Mikan. There are less than 500 total graded by PSA, so even in lower grades, this card remains in high demand. Collectable is home to a PSA 7.
BID NOW

1953 Topps Mickey Mantle PSA 4
One of the most eye appealing Topps cards for Yankees Hall of Famer Mickey Mantle. Collectable sold a PSA 10 copy for $3,100,000 last July and is currently hosting a PSA 8.
BID NOW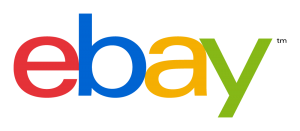 1956 Topps Mickey Mantle PSA 5.5
Another early career Mickey Mantle Topps issue, the 1956 features both a portrait and action shot. There is currently a basket of (2) PSA 8s trading on Collectable.
BID NOW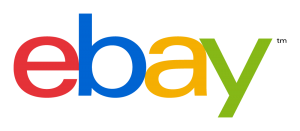 1979 O-Pee-Chee Wayne Gretzky Rookie PSA 4
The most iconic card in all of hockey. This PSA 4 copy appears to have great eye appeal despite the mid-grade. 1,400 PSA 4s of this card have been graded overall, while Collectable's PSA 9 is part of a population of 90.
BID NOW

2017 Donruss Optic Holo Patrick Mahomes Rookie PSA 10
Despite the roster turnover in the offseason, Patrick Mahomes showed why he's considered one of the best quarterbacks in the NFL in week 1, tossing 5 touchdown passes. This 2017 Donruss Optic Holo in PSA 10 condition is one of his go-to rookie cards.
BID NOW

2018 Panini Impeccable Saquon Barkley Rookie Patch Autograph BGS 9.5
Perhaps finally returning to his pre-injury form, Saquon Barkley ran for 164 yards for the New York Giants in one of the biggest surprise wins of the weekend. Thick stock cards like this Immaculate rookie patch autograph are typically tough to grade, making this Beckett Gem Mint graded copy all the more special.
BID NOW

1980 Topps Nolan Ryan Autograph "The Ryan Express"
Autographs added to cards post release are commonly either loved or loathed by hobbyists. This 1980 Topps Nolan Ryan was signed and inscribed by "The Ryan Express", the MLBs no-hitter record holder with 7 in his Hall of Fame career.
BID NOW

1987 Topps Traded Greg Maddux Rookie Autograph
In an era dominated by power pitchers, Greg Maddux navigated his way to the Hall of Fame with masterful defense and pitch control. Maddux won the most Gold Glove Awards in MLB history, finishing his career with 18.
BID NOW

1989 Upper Deck Ken Griffey Jr. Rookie Autograph PSA 10
A card synonymous with the hobby itself, this Ken Griffey Jr. Upper Deck rookie not only received an autograph, but a PSA 10 Gem Mint grade as well. Only 54 such copies exist.
BID NOW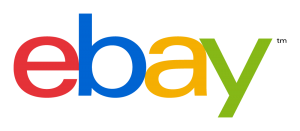 2011 Bowman Chrome Draft Mike Trout Rookie Autograph PSA 10
The MLB's best player over the past decade, Mike Trout recently went on streak of 7 consecutive games with a homerun to prove he still has more left in the tank. Like with the Ken Griffey Jr., this 2011 Bowman Chrome Draft rookie card features both an autograph and a PSA 10 Gem Mint card grade.
BID NOW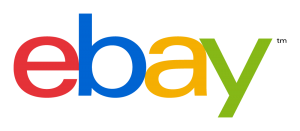 2001 UD SP Authentic Chirography Albert Pujols Rookie Autograph PSA 10
Cardinals legend Albert Pujols is closing in on the 700 homerun mark for his career. Currently in 3rd place on the all-time list with 697, it seems to be only a matter of time until Pujols joins the 700 club. This SP Authentic Chirography rookie autograph features a beautiful on-card signature of the future Hall of Famer.
BID NOW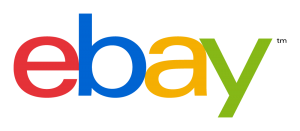 2001 Bowman Chrome Albert Pujols Refractor Autograph /500 PSA 7
The cornerstone card of the Albert Pujols market, this Bowman Chrome rookie autograph is a modern era classic. The refractor version of this card is limited to just 500 copies. Even in the PSA 7 grade, this card is still highly sought after.
BID NOW
Recent Comps for Collectable Assets
1998 NBA Finals Game 1 Michael Jordan Used Jersey
The title of the athlete with the most expensive piece of game-worn sports memorabilia now belongs to Michael Jordan. This "Last Dance" Michael Jordan jersey from Game 1 of the 1998 NBA Finals sold for $10.1 million, breaking the record previously held by Diego Maradona's "Hand of God" jersey at $9.3 million. Collectable is currently hosting a game-worn jersey from Michael Jordan's rookie season on platform, and it's currently trading for under $350,000.
BID NOW
2000 Playoff Contenders Unopened Hobby Box
The 2000 Playoff Contenders set includes the modern holy grail card, the Tom Brady Contenders Rookie Ticket Autograph. While the card is not guaranteed to be pulled in every box, that hasn't stopped collectors from placing major value on unopened boxes. An unopened box recently sold at auction for $31,200, while Collectable's unopened box is currently trading for under $25,000. 
BID NOW