This week's edition of The Curator features headliners from the hottest young quarterback in football, and a baseball legend chasing history. We'll also be highlighting the 1950s Parkhurst hockey, graded packs, vintage bowman baseball, and of course a few lower grades of Collectable assets. As always, let's kick off with the headliners:

2020 National Treasures Stars & Stripes Tua Tagovailoa Rookie Patch Autograph /20 BGS 8.5
There were question marks surrounding Dolphins quarterback Tua Tagovailoa entering this NFL season, but with his 6-touchdown game in Week 2, those question marks are fading fast. His matchup against Bills quarterback Josh Allen this weekend is one of the most intriguing of the early season. This National Treasures Star & Stripes rookie patch autograph is one of his best rookie cards.
BID NOW

2001 SP Authentic Albert Pujols Future Watch Rookie /1250 BGS 10
Albert Pujols continues his march to 700 career home runs. Sitting at 698 heading into the weekend, Pujols still has a handful of games remaining this season to reach the milestone and is all-but-guaranteed to reach it before he retires. In BGS 10 pristine condition, this card is part of a population of 30 with just one higher.
BID NOW
Lower Grades of Collectable Issues

2003 Ultimate Collection Dwyane Wade Rookie Autograph /250 BGS 10
A 13x All-Star and 3x NBA Champion, Dwyane Wade was one of the greatest shooting guards in basketball history. This Ultimate Collection rookie autograph limited to 250 copies is one of his most sought-after issues. There are only 3 cards graded higher than this BGS 10 Pristine, and one of them is the BGS 10 Pristine Black Label currently trading on Collectable.
BID NOW

1953 Bowman Color Mickey Mantle PSA 4
A classic photo card of Yankees and baseball card hobby legend Mickey Mantle. Featuring a PSA serial number being with "01", this card has been preserved in its slab for over a decade. Collectable is home to a basket of (2) PSA 8s of this issue.
BID NOW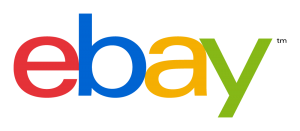 1968 Topps Nolan Ryan Rookie PSA 7.5
One of the most dominant pitchers of all time, and holder of the record for most no hitters in a career, Nolan Ryan was the definition of a "power pitcher". Collectable is currently hosting the rare Milton Bradley version of this card in PSA 9 condition, as well as a PSA 8.5 that will begin trading soon.
BID NOW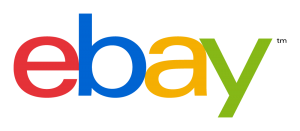 1980 Topps Rickey Henderson Rookie PSA 9
MLB's all time leader in stolen bases and leadoff home runs, Rickey Henderson was one of the most electric players in baseball history. His rookie card can be tough to find in top grades. Collectable currently has one of the 25 gem mint condition copies trading on platform.
BID NOW

1951 Parkhurst Terry Sawchuk Rookie PSA 3.5
Parkhurst is a brand that is synonymous with vintage hockey. Legendary goalie Terry Sawchuk is the all-time leader in wins and shoutouts among net minders in the Original Six era. This PSA 3.5 graded rookie card received the PWCC-E rating for Exceptional eye appeal, placing it in the top 15% of the grade.
BID NOW

1952 Parkhurst Tim Horton Rookie PSA 4
Perhaps more famous as the co-founder of the Tim Hortons restaurant chain, Horton also played at an elite level in the NHL for over 20 seasons. This beautiful 1952 Parkhurst rookie features Horton in his Maple Leaf's sweater, along with a facsimile autograph. Among the most eye appealing PSA 4 examples, this card was deemed by PWCC to be in the top 30% of the grade.
BID NOW

1979 Panini Calciatori Soccer Paper Pack PSA 8
Along with collecting single cards, some members of the hobby also enjoy collecting sealed packs. This 1979 sealed pack of Panini Calciatori is one of the premier soccer packs to own. This particular pack was graded a PSA 8 and features the iconic Diego Maradona sticker at the top of the sealed pack.
BID NOW

1986 Fleer Basketball Wax Pack PSA 8
The 1986 Fleer set is a staple of the basketball card hobby, and while packs were priced at less than a dollar at release, values have certainly trended upwards. In PSA 8 condition, this pack is part of a population of 1,035 with 161 graded higher.
BID NOW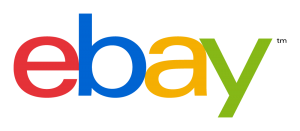 1949 Bowman Satchell Paige SGC 5
Before Bowman became the go-to brand for prospect cards in the modern era, Bowman was home to some beautiful vintage cards. This 1949 Satchell Paige is no exception. Paige threw in both the Negro Leagues and Major League Baseball in a Hall of Fame career that spanned five decades.
BID NOW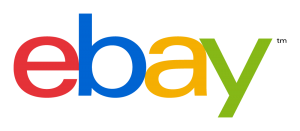 1950 Bowman Jackie Robinson SGC 6
One of the most important figures in American sports, Jackie Robinson not only broke baseball's color barrier, but also put together a Hall of Fame worthy career. This SGC 6 graded 1950 Bowman features an iconic photo of Robinson taking a practice swing.
BID NOW

1953 Bowman Color Pee Wee Reese
An incredible action shot of Dodgers legend Pee Wee Reese is featured on this 1953 Bowman issue. Reese was a 10x All-Star and World Series champion across 16 seasons with the Brooklyn / Los Angeles Dodgers.
BID NOW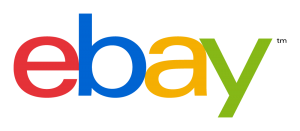 1955 Bowman Mickey Mantle PSA 4
One of the most unique and recognizable Bowman sets, 1955 showcased players on top of television-based design. The most sought-after card in the set is, of course, Yankees Hall of Famer Mickey Mantle.
BID NOW