This week's edition of The Curator features headliners from two of the most iconic sets of all time. With the MLB season coming to a close, we'll be highlighting a variety of baseball subjects, and of course a few lower grades of Collectable assets. As always, let's kick off with the headliners:

1997 Metal Universe Precious Metal Gems Red Jerry Rice /150 BGS 8.5
The greatest wide receiver of all time featured on one of the hobby's most iconic insert sets of all time. PMGs are among the most sought after 90s cards and are known for being condition sensitive. This BGS 8.5 example is one of just four to receive such high marks, with only two graded higher.
BID NOW

1986 Fleer Basketball Complete PSA 8 Set
All 132 cards and 11 stickers in PSA 8 Near Mint grade from the most well-known basketball card set. Highlights include rookies of Dominique Wilkins, Charles Barkley, Hakeem Olajuwon, and of course Michael Jordan. Piecing together these 143 slabs would not be easy, so this is a unique opportunity.
BID NOW
Lower Grades of Collectable Issues

1951 Bowman Mickey Mantle PSA 2.5
While the 1952 Topps Mickey Mantle has received a huge amount of publicity and fanfare in the recent months, the 1951 Bowman still holds the title as "the true rookie card" for many collectors. An SGC 7 graded copy is currently trading on Collectable.
BID NOW

1989 Upper Deck Ken Griffey Jr. Rookie PSA 10
Arguably the most iconic sports card of the modern era, this Ken Griffey Jr. rookie card has become synonymous with baseball card collecting. In a PSA 10 grade, this card is part of a population of just over 4,000. Collectable is currently hosting an SGC 10 Gold "Pristine", which is one of nine.
BID NOW

2004 Panini Sports Mega Cracks La Liga Lionel Messi Rookie PSA 5
The most iconic Lionel Messi rookie card. Having been produced in Spain in the mid-2000s, this card can be tough to find in top grades. Messi and Argentina have looked strong heading into the World Cup in November. Collectable is home to a PSA 9 graded copy.
BID NOW

2009 Topps Gold Stephen Curry Rookie /2009 BGS 9
The NBA's reigning Finals MVP will be leading the Warriors into the 2022/23 season, where they look to defend their title. Curry's rookie season in 2009 happened to coincide with Topps's final year holding the NBA license, so his rookie card options are slimmer than many of his peers. A PSA 10 copy of this Topps Gold rookie recently debuted on Collectable's secondary market.
BID NOW

1959 Topps Bob Gibson Rookie PSA 8
1959 Topps brought a colorful vintage design, and of course, the key rookie card of Hall of Fame pitcher Bob Gibson. Despite the set's widespread production, high grades are difficult to achieve. This PSA 8 Near Mint Gibson is one of 383 graded by PSA, with less than 50 graded higher.
BID NOW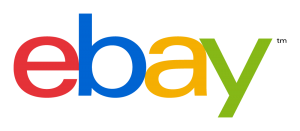 1959 Topps Bill Mazeroski PSA 9
A 7-time MLB All-Star, Bill Mazeroski is best known for hitting arguably the most memorable home run in baseball history. His ninth inning walk-off shot in Game 7 of the 1960 World Series remains the only walk-off home run to clinch a World Series Game 7. There are only 3 copies of this card graded higher than PSA 9.
BID NOW

1959 Topps Roberto Clemente PSA 8.5
One of the greatest baseball players of all time, Roberto Clemente was a 15-time All-Star and two-time World Series champion. Also known for his charity work, the Roberto Clemente Award is handed out following each MLB season in his honor. There are only 68 copies graded higher than this PSA 8.5.
BID NOW

1959 Topps Frank Robinson PSA 8
The only player in MLB history to win MVP in both the American and National leagues. Frank Robinson was a 14-Time All-Star who batted over .300 nine times and hit 586 career home runs. There are less than 100 copies graded higher than this beautiful PSA 8 card.
BID NOW

2013 Bowman Chrome Blue Refractor Aaron Judge Rookie Autograph /99 BGS 9.5
Putting up one of the greatest power hitting displays in MLB history this year, Aaron Judge continues to climb the "most home runs in a season" ladder. This 2013 Bowman Chrome autograph is one of his most sought-after cards, and the blue color parallel /99 is a long-time collector favorite.
BID NOW

2013 Bowman Chrome Green Refractor Aaron Judge Rookie Autograph /75 BGS 9.5
The green color parallel is rarer than the blue, but some collectors still prefer the blue parallel due to the aesthetics and history with the Bowman product. The blue parallel was first introduced in 2005, while the green debuted in this 2013 set. It will be very interesting to see which of these capture a higher final bid.
BID NOW
Rookie of the Year & Cy Young Favorites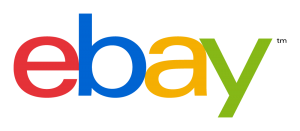 2005 Topps Justin Verlander Rookie PSA 10
Already a two time Cy Young award winner, Justin Verlander is the favorite to land the award for a third time. After missing the 2021 season to injury, Verlander has stormed back with a sub 2.00 ERA and a 17-4 record. This 2005 Topps Draft Pick rookie card is one of his most targeted rookies.
BID NOW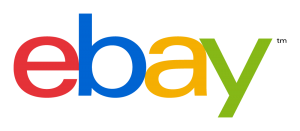 2017 Bowman Chrome Prospect Sandy Alcantara Refractor Autograph /499
Miami Marlins ace Sandy Alcantara is the heavy favorite for the NL Cy Young award. Alcantara leads the league in innings pitched and has eclipsed the 200-strikeout milestone in each of the past 2 seasons. As a longshot to win the award going into the season, very few of his cards have been graded.
BID NOW

2019 Bowman Chrome Prospect Julio Rodriguez Refractor Autograph /499 BGS 9.5
One of the most popular players in the baseball hobby this season, Mariners outfielder Julio Rodriguez is all but guaranteed to win the AL Rookie of the Year. "J-Rod" was named to the AL All-Star team, slugged .500 and racked up just under 6 WAR.
BID NOW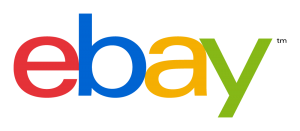 2020 Bowman Chrome Prospect Michael Harris Autograph PSA 10
Atlanta Braves centerfielder Michael Harris recently overtook teammate Spencer Strider as the favorite to win the NL Rookie of the Year. Harris has put together a well-rounded rookie campaign featuring strong defense in center alongside slugging over .500 and stealing 20 bases. 
BID NOW