This week's edition of The Curator features headliners from both the early and late 20th century. We'll also be highlighting the PMG insert set, the hottest athlete in the world, 1950s Topps, and of course a few lower grades of Collectable assets. As always, let's kick off with the headliners:

1909-11 T206 Ty Cobb Bat on Shoulder SGC 3
Member of MLB's inaugural Hall of Fame class, Ty Cobb is one of the most storied pre-war athletes. The T206 set is synonymous with vintage baseball, making this A rated eye appeal card a beautiful target for any collection.
BID NOW

1998 Metal Universe Precious Metal Gems Peyton Manning Rookie /50 BGS 9.5
One of Hall of Fame quarterback Peyton Manning's very best cards. Precious Metal Gems are the most iconic insert of the 90s, and the 1998 release of Metal Universe coincided perfectly with Manning's rookie season. This specific card is also graded a BGS 9.5 Gem Mint with none graded higher.
BID NOW
Lower Grades of Collectable Issues

1955 Topps Sandy Koufax Rookie PSA 6
One of the most sought-after cards in the iconic 1955 Topps set. Sandy Koufax was not only a Hall of Famer, he also widely regarded as one of the best pitchers in baseball history. Collectable has a PSA 8 and a PSA 9 currently trading on the secondary market.
BID NOW

1955 Topps Roberto Clemente SGC 3
Another key rookie from the 1955 Topps set, the Roberto Clemente is a vintage classic. Hall of Famer and member of the 3,000-hit club, Clemente was one of the best outfielders of the era. Collectable is home to a PSA 8 graded copy.
BID NOW

1960 Hemmets Journal Muhammad Ali Cassius Clay Rookie BVG 7
One of the most famous athletes of the 20th century, Muhammad Ali's rookie comes from a Swedish magazine called Hemmets Journal. Ali would go on to become one of the greatest heavyweight boxers of all-time. A BVG 8 graded copy is on Collectable. 
BID NOW

1949 Bowman Jackie Robinson Rookie PSA 2
Jackie Robinson broke MLB's color barrier in 1947 and went on to win the Rookie of the Year in '47 and the MVP in '49. Not only a legendary athlete, but a legendary figure in American history. Collectable features a signed copy of this rookie card.
BID NOW

1997 Metal Universe Precious Metal Gems Green Reggie White /15 BGS 8.5
Green is the rarest parallel of the PMG insert, and the color perfectly suits this card of "The Minister of Defense" Reggie White. White retired as the NFL's all-time sack leader and was named to 10 All-Pro first-teams in his 15-year career.
BID NOW

1997 Metal Universe Precious Metal Gems Red Terrell Owens /150 PSA 7
Like with the Reggie White green PMG, this Terrell Owens red PMG is a perfect color match for the card. Owens was one of the most prolific wide receivers of the late 90s and early 2000s, earning a spot on five All-Pro teams and six Pro Bowl rosters.
BID NOW

2011 Fleer Retro Precious Metal Gems Red Bill Russell /150 SGC 9
In 2011, Fleer brought back the PMG design and decided to include players who appeared prior to the original 1990s releases of the set. Bill Russell, one of the NBA's greatest legends, made an appearance in the checklist. This SGC 9 graded red PMG features Russell in his San Francisco Dons uniform.
BID NOW

2013 Fleer Retro Precious Metal Gems Blue Giannis Antetokounmpo /50 BGS 8
Like Peyton Manning, Giannis Antetokounmpo's rookie season happened to coincide with a PMG insert release year. This blue PMG is one of the most sought after rookie insert cards of the Milwaukee Bucks two-time MVP and NBA Champion. 
BID NOW

2019 Topps Chrome UEFA Purple Refractor Erling Haaland Rookie /250 PSA 10
Is there any hotter athlete in the world right now than Erling Haaland? He's scored 19 goals in just 12 appearances for Manchester City and has shown no signs of slowing down. Topps Chrome UEFA is one of the most popular sets in the soccer hobby, making this purple refractor in PSA 10 one of Haaland's go-to cards.
BID NOW

2019 Topps Chrome UEFA Blue Refractor Erling Haaland Rookie /150 PSA 10
If the purple refractor limited to 250 copies is too many for you, perhaps this blue refractor limited to 150 copies is a more attractive option. 
BID NOW

2019 Panini Fussball Bundesliga Sticker Erling Haaland Rookie PSA 10
Stickers have long been the primary collecting medium for soccer product. Haaland made his first Panini sticker appearance on this Austrian Bundesliga issue. In PSA 10 condition, this sticker is part of a population of 452.
BID NOW

2020 Topps Transcendent BVB Erling Haaland Autograph /75 PSA 9
On card autographs can be extremely tough to find for soccer players given the logistical challenge of obtaining them. Erling Haaland's on card autographs are featured in a couple Dortmund team sets that were released in 2020. In total, there are under 500 on card Haaland autographs released so far.
BID NOW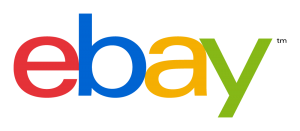 1952 Topps Yogi Berra PSA 6.5
1952 Topps is among the most iconic sets in the entire sports card hobby, due in large part to the Mickey Mantle card. This PSA 6.5 graded card of Mantle's Hall of Fame teammate Yogi Berra presents a great option for Yankee or baseball history collectors.
BID NOW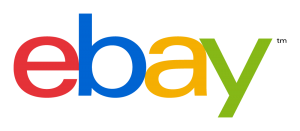 1954 Topps Ernie Banks Rookie PSA 5
The 1954 Topps checklist introduced two huge Hall of Fame rookie cards. Ernie Banks is one of them. "Mr. Cub" won back-to-back MVPs in 1958-1959 and belted over 500 career home runs. 
BID NOW

1954 Topps Henry "Hank" Aaron Rookie PSA 3
The other key rookie in the 1954 Topps set, this Hank Aaron card is one of the most prized in the baseball hobby. When he retired, Aaron owned the MLB record for career home runs with 755.
BID NOW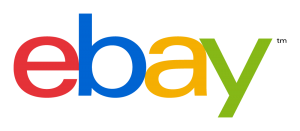 1958 Topps Jim Brown Rookie PSA 5
The title of most iconic football card of the 50s decade belongs to this 1958 Topps Jim Brown rookie. The card features a beautiful action shot of the Cleveland Browns Hall of Fame fullback. Brown won league MVP 4 times in his 9-year career.
BID NOW