This week's edition of The Curator features headliners from two of the most unique athletes to play their sport. We'll also be highlighting the opening of the NHL season, Yordan Alvarez, the NFL MVP frontrunners, and of course a few lower grades of Collectable assets. As always, let's kick off with the headliners:

1997 Metal Universe Precious Metal Gems PMG Green Steve Young /15 BGS 7.5
The PMG insert set was highlighted last week, and one of the very best cards in the set headlines this week's auctions. Steve Young is one of the greatest quarterbacks in NFL history, and this green PMG is limited to just 15 copies.
BID NOW

2018 Upper Deck Goodwin Champions Goudey Royalty Shohei Ohtani Rookie Autograph BGS 9.5
Shohei Ohtani is one-of-a-kind in the MLB. Putting up all star level numbers both at the plate and on the mound, Ohtani is among the most talented baseball players of all time. This rookie autograph from the 2018 Upper Deck Goodwin Champions set features Ohtani's Japanese signature.
BID NOW
Lower Grades of Collectable Issues

1933 Goudey Babe Ruth #144 PSA 2
One of the most iconic Babe Ruth issues. The "Sultan of Swat" is shown taking a practice swing in front of a colorful field background in this Big League Chewing Gum card. Collectable has an SGC 8 graded copy currently trading on the secondary market.
BID NOW

1948 Leaf Warren Spahn Rookie PSA 7.5 (PWCC-E)
Warren Spahn was one of the greatest left-handed pitchers of all time, leading the league in complete games in 9 separate seasons. His rookie card is extremely difficult to find in high grade, with only 80 copies graded higher than this PSA 7.5. Collectable is home to one of four PSA 9s.
BID NOW

1951 Bowman Willie Mays Rookie PSA 5
Hall of Famer rookie card + legendary vintage baseball set. Willie Mays is considered by many to be one of the top 10 baseball players of all time. A PSA 7 graded copy currently valued at $59,400 is trading on Collectable.
BID NOW

2014 Panini Prizm World Cup Signatures Cristiano Ronaldo Autograph BGS 9.5
Cristiano Ronaldo is not only one of the greatest soccer players of all-time, but also one of the most famous people on the planet. The landmark 2014 Prizm set was one of the first American made soccer sets of the modern era. Collectable hosts the 1/1 variation of this autograph card.
BID NOW

2015 Upper Deck Young Guns Connor McDavid Rookie PSA 10
The NHL season is officially underway, and Oilers superstar Connor McDavid is the favorite to take home MVP honors. "Young Guns" rookie cards are seen as the go-to for many of the game's top stars today. McDavid has won the Hart Memorial Trophy twice already in his seven year NHL career.
BID NOW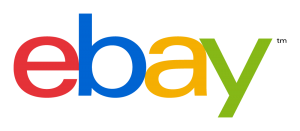 2015 Upper Deck O-Pee-Chee Glossy Rookies Connor McDavid PSA 10
O-Pee-Chee is a legendary brand in the hockey hobby, thanks in large part to the 1979 O-Pee-Chee Wayne Gretzky rookie card. While no longer seen as the go-to set, this glossy Connor McDavid rookie is a rarer alternative to the Young Guns.
BID NOW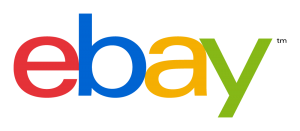 2016 Upper Deck Young Guns Auston Matthews PSA 10
Toronto Maple Leafs center Auston Matthews opens the season as the biggest challenger to McDavid for the MVP award. Matthews has led the NHL in shots and goals in each of the past two seasons and took home the Hart Memorial Trophy last season.
BID NOW

2015 Upper Deck Portfolio XRC Auston Matthews Rookie Autograph PSA 9
The 2015 Upper Deck Portfolio product featured redemptions for 2016 rookies that had yet to be released. This results in an "XRC" or extended rookie card. Auston Matthews was one of the autograph redemptions in the set, which led to this 2015 autograph card of the Maple Leafs superstar.
BID NOW

2018 Bowman Chrome Atomic Refractor Yordan Alvarez Rookie Autograph /100 PSA 10
Yordan Alvarez has started the MLB postseason on fire for the Houston Astros. Alvarez hit the deciding home run in each of the first two games of the Astros ALDS series against the Seattle Mariners. This gem mint condition Atomic Refractor of his 2018 Bowman Chrome Autograph is one of his most sought-after cards.
BID NOW

2018 Bowman Chrome Blue Refractor Yordan Alvarez Rookie Autograph /150 PSA 9
As discussed in previous editions of The Curator, some collectors prefer "true color" Bowman Chrome autographs. This Blue Refractor is one of those "true colors", and presents possibly a cheaper alternative to the Atomic Refractor.
BID NOW

2018 Panini Prizm Pink Prizms Josh Allen Rookie Autograph PSA 10
Five weeks into the NFL season, Josh Allen has emerged as the frontrunner for the MVP award. The Bills are 4-1, and Allen leads the league in passing yards. This Pink Prizms autograph is a short printed rookie card from one of the most popular sets in the hobby.
BID NOW

2018 Panini Contenders Championship Ticket Josh Allen Rookie Autograph /25 PSA 8
The Contenders Championship Ticket insert has been around since the early 2000s, with the Tom Brady rookie edition being the most valuable. While there are many options for Josh Allen autographed rookie cards, this one in particular pays homage to one of the most iconic cards in the hobby.
BID NOW

2017 Donruss Optic Black Patrick Mahomes II Rookie Autograph /25 PSA 9
Right behind Josh Allen in MVP odds is Chiefs quarterback Patrick Mahomes. How fitting is it that these two teams will face off in Week 6? This 2017 Donruss Optic Black autograph is limited to just 25 copies and features a simple throwback design of Mahomes in front of a stadium backdrop.
BID NOW

2017 Panini Prizm Light Blue Patrick Mahomes II Rookie /199 BGS 9.5
The 2017 Panini Prizm card of Patrick Mahomes is likely the most recognizable of all his rookie issues. Prizm has become the go-to mainstream brand of the ultra-modern football hobby over the past few years. This card is the light blue parallel, which is limited to 199 copies.
BID NOW