In this week's edition of The Curator we highlight a selection of LeBron James cards from the upcoming PWCC Premier auction, along with cards from a variety of sports and eras. Today's list includes a baseball card from the 1800s, all the way up to football cards from 2020. With that being said, let's jump right into the headliners:

2003 Topps Chrome Refractor LeBron James Rookie PSA 10
A gem mint copy of LeBron James's signature rookie card. Perhaps the most iconic basketball card of the modern era, this card combines an all-time great rookie card with an all-time great card set. A classic photo of rookie LeBron James shooting a fadeaway shot against a faded crowd backdrop. In PSA 10 condition, this card is part of a population of 2,207.
BID NOW

2003 Topps Chrome Xfractor LeBron James Rookie /220 PSA 9
A step up from the un-numbered refractor rookie, the Xfractor is limited to 220 copies. PSA has graded 76 of the total 220, and only 7 have achieved a higher grade than this. In PSA 9 condition, this card has only publicly sold 3 times in the past year, making this a rare opportunity to obtain a major key LeBron James rookie.
BID NOW

2003 SP Signature Edition LeBron James Rookie Autograph PSA 10
It doesn't get much better than an on-card rookie autograph of one of the greatest basketball players of all time. LeBron has not signed many cards following his rookie season, which have helped protect the rarity and prestige of cards like this. In PSA 10 condition, this card is part of a population of 57.
BID NOW

1961 Fleer Wilt Chamberlain Rookie PSA 6
The iconic rookie card of one of the greatest NBA big men of all time. A PSA 9 copy is currently trading on the Collectable secondary market.
BID NOW

1956 Topps Mickey Mantle BVG 8
A beautiful 1950s Topps Mickey Mantle card featuring both a portrait and action shot on the same card. Collectable is home to a pair of (2) PSA 8 graded copies.BA record books in his young career. In his latest feat, he became the first player since Wilt Chamberlain to score at least 30 points in the first 7 games of the season. This blue Prizm limited to 199 copies is one of his most sought-after rookie cards, featuring the popular Prizm brand and a beautiful blue uniform color match.
BID NOW

1953 Topps Mickey Mantle BVG 5
One of the most recognizable early career Mantle issues. The 1953 Topps includes a gorgeous portrait shot of the Yankees legend over a ballpark background. There is a PSA 8 graded copy currently trading on Collectable.
BID NOW

1954 Topps Hank Aaron Rookie PSA 3.5
Among the ultimate key baseball cards, this Hank Aaron rookie stands out from the crowd on both a historic and design level. There are only 27 copies graded higher than the PSA 8.5 on the Collectable platform.
BID NOW

2009 Topps Chrome Stephen Curry Rookie /999 PSA 10
One of the most iconic brands of the modern era combined with one of the most iconic players. Topps Chrome normally had large production runs, but with Topps losing the NBA license following the 2009 season, much less Chrome was printed than usual. In fact, only 61 copies of this Curry rookie exist in PSA 10 condition.
BID NOW

2015 National Treasures Devin Booker Rookie Patch Autograph /99 BGS 9
Thanks in large part to the play of Devin Booker, the Phoenix Suns are off to a strong start in this NBA season. Long seen as a "rising star" in the league, Booker is looking to make the leap to full on superstar. This National Treasures rookie patch autograph numbered to 99 is one of his very best cards.
BID NOW

1911 C55 Hamby Shore PSA 7
Vintage hockey cards in high grade can be elusive, and this Hamby Shore is no exception. Shore was a 3-time Stanley Cup Champion with Ottawa, playing both forward and defensive positions. In PSA 7 condition, this card is part of a population of 7 with just 3 higher.
BID NOW

1979 O-Pee-Chee Wayne Gretzky Rookie PSA 6
It's impossible to talk about hockey cards without mentioning this iconic Wayne Gretzky rookie. The undisputed greatest player of all time, and perhaps the most dominant athlete in any sport in history. In PSA 6 condition, this card is part of a population of 1,469.
BID NOW

1984 O-Pee-Chee Steve Yzerman Rookie PSA 10
Leader of the 3-time Stanley Cup winning Detroit Red Wings teams of the late 90s and early 2000s, Steve Yzerman was one of the greatest to ever take the ice. Hockey card print runs were much lower than other sports in the 1980s, and this Steve Yzerman is limited to a PSA 10 population of just 122.
BID NOW

2013 UD The Cup Nathan MacKinnon Rookie Patch Autograph /99 BGS 9
One of the NHL's best active players, Nathan MacKinnon helped the Colorado Avalanche capture the Stanley Cup in 2022. MacKinnon led the Avs in goals in the 2022 playoffs with 13, and is currently leading the team in points as they look to defend their title this season. This UD The Cup Rookie Patch Autograph numbered to 99 is one of his "go-to" high end rookie cards.
BID NOW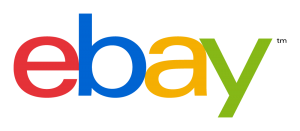 2020 Bowman Chrome Sapphire Edition Jeremy Pena Red /15 PSA 10
After batting .400 and playing stellar defense at shortstop, Jeremy Pena was awarded World Series MVP. He's just the third rookie in MLB history to win the award, and the first since Livan Hernandez in 1997. This Bowman Chrome Sapphire Edition prospect card limited to 15 copies is a unique high-end option.
BID NOW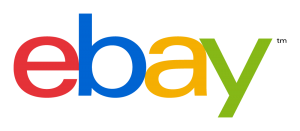 2020 Bowman Chrome Prospects Jeremy Pena Refractor Autograph /499 PSA 10
Bowman Chrome prospect autographs have become the "go-to" card for modern MLB players. This is the base refractor parallel of the card numbered to 499. In PSA 10 condition, this card is part of a population of just 30.
BID NOW