This week's edition of The Curator is headlined by one of the stars of the World Cup beginning this week, and one of the NBA's breakout stars. We also highlight cards from the legendary T206 set, Michael Jordan patch autographs, USMNT leader Christian Pulisic, and of course some lower grades of Collectable assets. With that being said, let's jump right into the headliners

2018 Panini Prizm World Cup Blue Prizms Kylian Mbappe /199 PSA 10
These coming weeks, all eyes will be on World Cup defending champions France and their young superstar Kylian Mbappe. France opens their World Cup campaign on Tuesday against Australia, with Mbappe being one of the favorites to win the tournament's Golden Boot. This 2018 World Cup Blue Prizm is one of his most sought-after early cards, due to rarity, ties to the 2018 World Cup, and the kit color match.
BID NOW

2018 National Treasures Shai Gilgeous-Alexander Rookie Patch Autograph /99 BGS 9.5
Is there a hotter player in the NBA than Thunder guard Shai Gilgeous-Alexander? He's been racking up 30-point games with ease and is posting the best shooting percentages of his young career. Could he be taking the leap to superstardom this season? This National Treasures rookie patch autograph /99 is one of his "go-to" high end options.
BID NOW
Lower Grades of Collectable Assets

1939 Play Ball Ted Williams Rookie PSA 5
Iconic rookie card of the Red Sox Hall of Famer, and last player to ever hit .400 in a season. Will we ever see that feat accomplished again? A PSA 8 copy is currently trading on the Collectable secondary market.
BID NOW

1952 Topps Willie Mays PSA 3
One of Willie Mays's earliest issues, and as a bonus it comes from arguably the most recognizable card set ever produced. Collectable is home to a PSA 8 graded copy.
BID NOW

1955 Topps Sandy Koufax Rookie PSA 7
Sandy Koufax was one of the greatest pitchers in MLB history, and this week features a chance to grab his iconic rookie card in Near Mint condition. There are PSA 8 and PSA 9 graded copies currently trading on Collectable.
BID NOW

2000 Playoff Contenders Tom Brady Rookie Autograph PSA 4
Easily one of the most sought-after football cards of the modern era, this Contenders Rookie Ticket has become a cornerstone piece for Tom Brady. There are a pair of BGS 9's on the Collectable platform.
BID NOW

1909-11 T206 Ty Cobb Bat on Shoulder PSA 2.5
This week's auction is filled with beautiful T206 cards, and this Ty Cobb is no exception. Light staining on the back and creasing keeps this card from receiving a higher grade, but it remains a great collection piece of the Tigers Hall of Famer.
BID NOW

1909-11 T206 Christy Mathewson Portrait PSA 5
The National League record holder for wins in a career with 373, Christy Mathewson was one of the very best pitchers of the era. This PSA 5 condition T206 card boasts great coloring and centering.
BID NOW

1090-11 T206 Walter Johnson Portrait PSA 5 (PWCC-A)
Possibly the most dominant pitcher of all time, Walter Johnson holds the MLB record for career shutouts with 110. The back centering keeps this card from achieving a higher grade than PSA 5, and PWCC rated it within the top 30% of the grade.
BID NOW

1909-11 T206 Cy Young Portrait PSA 5.5
The pitcher with the MLB award named after him, Cy Young is the only pitcher to ever surpass 500 wins in a career. This gorgeous green background Piedmont card would make a great addition to any vintage baseball collection.
BID NOW
Michael Jordan Patch Autographs

2001 Upper Deck MJ's Back Dual Michael Jordan Patch Autograph /23 BGS 9.5
This card celebrates Michael Jordan's return to the NBA to play for the Washington Wizards in 2001. It features game worn patches from both his North Carolina Tar Heels and Chicago Bulls uniforms. Numbered to just 23 with an on-card signature, this is a unique piece for Michael Jordan collectors.
BID NOW

2004 SP Game Used Legendary Michael Jordan Patch Autograph /100 PSA 6
Released a couple years after his retirement from the Wizards, this card includes a white swatch from Jordan's Bulls uniform to go along with an on-card autograph. While the card is only in PSA 6 condition, with a PSA 10 graded autograph there are only 2 higher in the population report.
BID NOW
USMNT's New Era Starts Now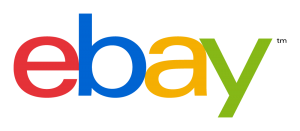 2016 Panini Select Christian Pulisic Rookie PSA 10
After years of hype, the United States Men's National Team will begin its World Cup quest on Monday against Wales. Christian Pulisic is expected to lead the way for the youngest team in the tournament. This 2016 Select rookie card is a favorite for USMNT fans, as it's one of his few rookies in a USMNT kit.
BID NOW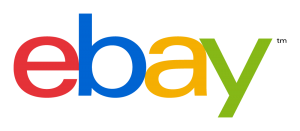 2020-21 Panini Prizm Premier League Gold Power Prizm Christian Pulisic /5 PSA 10
While Pulisic's current season with Chelsea is not going as planned, this Gold Power Prizm numbered to just 5 will remain in high demand for Pulisic collectors. This is the only one of 5 existing copies of this card to receive a PSA 10 Gem Mint grade.
BID NOW