We head back to the auction blocks, and this week's edition of The Curator features headliners from two icons of their sport. We'll also be highlighting vintage Bowman, World Cup star Kylian Mbappe, unlikely hero Baker Mayfield, and of course a few lower grades of Collectable assets. As always, let's kick off with the headliners:

2004 Panini Sports Mega Cracks Lionel Messi Rookie BGS 9.5
The most iconic rookie card of the great Lionel Messi in a top grade. He's been one of the stars of the 2022 World Cup on top of being one of the two greatest players of this generation.
BID NOW

1933 Goudey Babe Ruth #181 PSA 1.5
While it came late in his career, the 1933 Goudey is one of Babe Ruth's most recognizable cards. This PSA 1.5 presents very well and would be a great addition to any collection.
BID NOW
Lower Grades of Collectable Issues

1960 Hemmets Journal Cassius Clay Rookie PSA 6 (PWCC-E)
The Swedish magazine rookie hand-cut card of boxing legend Muhammad Ali. Collectable is currently hosting a BVG 8 on platform.
BID NOW

2000 SP Authentic Tom Brady Rookie PSA 9
Listed by Beckett as the second most desirable Tom Brady rookie card, this SP Authentic issue is limited to 1250 copies. Collectable's secondary market is home to one of 98 copies to receive a PSA 10 grade.
BID NOW

1949 Bowman Satchell Paige Rookie PSA 5
Bowman is a brand synonymous with the 40s and 50s era of card collecting. One of the most famous Bowman issues is this 1949 Satchell Paige rookie card. Despite spending most of his career in the Negro League, Paige is still regarded as one of the best pitchers in baseball history.
BID NOW

1949 Bowman Edwin "Duke" Snider Rookie PSA 5
Another key rookie card from the 1949 Bowman baseball set is this Duke Snider. A Hall of Fame centerfielder of the Dodgers, Snider was an 8-time All Star and 2-time World Series champion.
BID NOW

1952 Bowman Willie Mays PSA 5
One of the most popular Bowman designs among collectors is the 1952 set, which features beautiful profile images with facsimile signatures. This early career Willie Mays is one of the highlights of the checklist.
BID NOW

1952 Bowman Large Tom Landry PSA 8
We can't forget about Bowman's football products. Difficult to find in high grade, this Tom Landry from the 1952 Large set is a gorgeous example of why so many collectors enjoy the vintage Bowman brand.
BID NOW

2016 Panini Foot Stickers Corentin Jean / Kylian Mbappe Rookie PSA 10
The brightest star of the 2022 World Cup so far has been the young French forward Kylian Mbappe. This 2016 Panini Foot sticker is his first officially licensed collectible, and one of the few to feature Mbappe with his original club, Monaco.
BID NOW

2018 Panini Prizm World Cup Kylian Mbappe Blue Prizm /199 PSA 10
One of Mbappe's most popular cards are those in the 2018 Panini World Cup Prizm set. It's one of the first sets to feature Mbappe in his French kit, and the fact France won the tournament in 2018 adds to its prestige. This Blue Prizm limited to 199 copies is one of the most sought-after parallels.
BID NOW

2018 Panini Prizm World Cup Kylian Mbappe Orange Prizm /65 PSA 9
If you're in the market for an even lower numbered Mbappe Prizm parallel, this Orange Prizm is numbered to just 65. It will be interesting to see how this PSA 9 condition Orange compares in final price to the Blue PSA 10.
BID NOW

2021 Topps Chrome PSG Black Refractor Kylian Mbappe Autograph /20 PSA 9
While his first collectibles came out in 2016, Mbappe's first autograph didn't appear until this 2021 Topps Chrome PSG set was released. The autographs in this set are signed on card, and this Black Refractor parallel is limited to just 20 copies.
BID NOW
Baker Mayfield Leads Miracle Comeback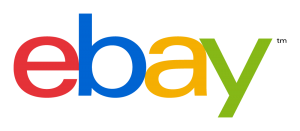 2018 Panini Prizm Green Crystals Baker Mayfield Rookie /75 PSA 10
Just days after being released by the Carolina Panthers, Baker Mayfield led a miraculous 98-yard drive as time expired to secure a Los Angeles Rams victory. Is this the start of his career comeback? This Green Crystals Prizm rookie is a low numbered option out of one of his most popular sets.
BID NOW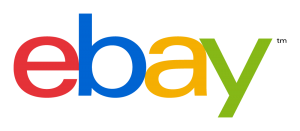 2018 Donruss Optic Baker Mayfield Blue Rookie Autograph /75 PSA 10
Looking for a low numbered on card autograph from one of his key sets? Here's a Donruss Optic Blue limited to 75 copies in Gem Mint condition.
BID NOW