This week's edition of The Curator includes our first graded video game headliner. We'll also be highlighting stickers, generational hockey stars, NFL MVP favorite Jalen Hurts, and of course a few lower grades of Collectable assets. As always, let's kick off with the headliners:

Metroid - Wata 9.6 A+ Sealed [Oval, Rev-A, TM, 1987] NES Nintendo 1987
A classic title for the Nintendo (NES) console, the original Metroid spawned its own genre of video games and still conjures serious feelings of nostalgia for both casual and serious gamers alike. Released in 1987, this high-grade sealed copy is in a pristine state of preservation and among just a handful of the finest known copies.
BID NOW

2003 Exquisite Collection LeBron James Rookie Patch Autograph /100 BGS 8
The horizontal sister card of the famous vertical LeBron James Exquisite rookie patch autograph /99. While it doesn't receive the same level of recognition as the vertical, this card also features an on-card autograph and jersey patch.
BID NOW
Lower Grades of Collectable Issues

1968 Topps Nolan Ryan Rookie SGC 8 (PWCC-S)
The iconic 1968 Topps Mets Rookie Stars card that includes one of the greatest pitchers in baseball history. Collectable is home to a PSA 8.5 of the Topps version of this card, as well as a PSA 9 Topps Milton Bradley version.
BID NOW

1948 Bowman George Mikan Rookie SGC 5.5 (PWCC-A)
Among the most sought-after vintage basketball cards, this 1948 Bowman issue showcases Minneapolis Lakers legend and 2-time NBL champion George Mikan. There is a PSA 7 copy of this card currently trading on Collectable's secondary market.
BID NOW

1986 Fleer Sticker Kareem Abdul-Jabbar PSA 9 (PWCC-S)
Stickers were intended to be pasted and have their backs removed, so the ones that stayed in their fully intact condition have become highly desired by collectors. This 1986 Fleer sticker of NBA great Kareem Abdul-Jabbar is one of the most coveted in the checklist.
BID NOW

1986 Fleer Sticker Michael Jordan Rookie PSA 9
The holy grail of the 1986 Fleer sticker checklist is this Michael Jordan rookie, especially in high grades. In PSA 9 condition, there are 2,033 copies, which is 859 less PSA 9 copies than the Michael Jordan rookie card from the same set.
BID NOW

2002 Panini Futebol Portugal Stickers Cristiano Ronaldo Rookie BGS 9.5
Hailing from a country with limited sports card products, this Cristiano Ronaldo rookie sticker is one of his only 2 "cards" produced in 2002. With Ronaldo's status as a top player of this generation set it stone, this sticker has become a staple of the soccer collecting hobby.
BID NOW

2004 Panini Stickers Colecciones Este Lionel Messi Rookie PSA 8
While he's been discussed as one of the greatest players of all time for nearly a decade, Lionel Messi's legacy continues to grow seemingly every time he touches the ball. This 2004 Colecciones Este sticker is one of his earliest rookie releases.
BID NOW
Generational Hockey Stars

1979 O-Pee-Chee Hockey Wayne Gretzky Rookie PSA 4 (PWCC-A)
You can't talk about generational hockey stars without including Wayne Gretzky, and you can't talk about hockey cards without including his 1979 O-Pee-Chee rookie. Simply the most iconic card of the sport's greatest player.
BID NOW

1979 JD McCarthy Postcard Wayne Gretzky Rookie SGC 8.5
Here's one you don't see every day. While it's not a traditional card, it is the highest SGC graded example of the 1979 JD McCarthy postcard featuring "The Great One".
BID NOW

2005 Upper Deck Young Guns Alexander Ovechkin Rookie PSA 10
Alexander Ovechkin continues to climb the NHL's all-time goals leaderboard. He sits in 3rd after crossing the 800 goals milestone, but still has a way to go to catch Gretzky at 894. This classic Young Guns rookie card is a collectors' favorite.
BID NOW

2005 SP Authentic Future Watch Sidney Crosby Rookie Autograph /999 BGS 9.5
Ovechkin's rival and the other superstar of this generation has been Penguins captain Sidney Crosby. While he doesn't have Ovechkin's goal tally, some argue he's been the better all-around player. This SP Authentic Future Watch autograph /999 is one of his most sought-after rookies.
BID NOW
NFL MVP Favorite Jalen Hurts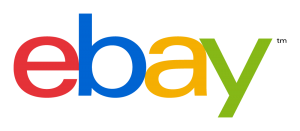 2020 Select Field Level Dragon Scale Prizm Jalen Hurts Rookie /67 PSA 10
Jalen Hurts has quarterbacked the Eagles to an NFL best 12-1 record this season, and has emerged as the favorite to win NFL MVP honors. While there's no shortage of rookie card options for Hurts, this dragon scale Prizm parallel limited to 67 copies is a unique option that meshes with the Eagles uniform colors very well.
BID NOW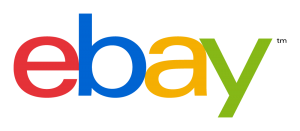 2020 Select Club Level Gold Die-Cut Prizm Jalen Hurts Rookie /10 PSA 9
Another short print Jalen Hurts rookie card from the 2020 Select set ending tonight is this Gold Die-Cut Prizm limited to 10 copies. Gold parallel cards have stood out from the crowd of other colors and risen in popularity among collectors over the past few years.
BID NOW