This week's edition of The Curator includes headliners from the legendary 1952 Topps and 1997 Skybox sets. We'll also be highlighting Lionel Messi, 1993 Finest, the College Football Playoff, and of course a few lower grades of Collectable assets. As always, let's kick off with the headliners:

1952 Topps Eddie Mathews Rookie PSA 6 (PWCC-A)
1952 Topps is one of the most recognizable in the entire sports card hobby. The higher numbered cards, like this rookie of Hall of Famer Eddie Mathews (#407), were produced in lower quantities, which has greatly contributed to their popularity. There are only 66 copies graded higher than this 6 by PSA.
BID NOW

1997 Skybox E-X2001 Jambalaya Kobe Bryant BGS 9.5
One of Kobe Bryant's most sought-after insert cards. The Jambalaya inserts from Skybox have become a collectors' favorite. They were found in an average of 1 in 720 packs, and the die-cut nature of the cards can make them difficult to grade.
BID NOW
Lower Grades of Collectable Issues

1965 Topps Mickey Mantle PSA 7 (PWCC-A)
An eye-appealing, mid-career issue of Yankees Hall of Famer and baseball card hobby icon Mickey Mantle. Collectable is home to a PSA 9 copy of this card.
BID NOW

1981 Topps Joe Montana Rookie PSA 9 (PWCC-E)
The classic Topps rookie card of one of the greatest quarterbacks of all time. Before Tom Brady, Joe Montana was arguably the greatest in football history. There is a PSA 10 copy of this card currently trading on Collectable's secondary market.
BID NOW

2004 Panini Sports Mega Cracks 71BIS Rookie BGS 9
We'll showcase 4 different Messi rookies to celebrate his World Cup win. Leading off with his most iconic, the Mega Cracks 71BIS. Produced in Spain in the early 2000s, these can be hard to find in top conditions.
BID NOW

2004 Panini Sports Mega Cracks Barca Campeon #35 Rookie PSA 10
Following the 2004 La Liga season in which Barcelona won the league title, Panini released a full set of Barcelona player cards to celebrate the achievement. Messi received 3 new rookie cards in the set, the first being the #35, which features a beautiful blue and red background portrait shot.
BID NOW

2004 Panini Sports Mega Cracks Barca Campio #62 Rookie PSA 10
The second of three Messi rookies in the Barcelona team set is this #62. There were two printings of this set, one for Spain, and one for Catalonia. This bottom text of this card reads "Accio", which is different from the Spanish released version of the set, which features the text "Accion". The Catalan printing is assumed to be much lower print.
BID NOW

2004 Panini Sports Mega Cracks Barca Campio #89 Rookie PSA 10
The third and final Messi rookie from the Barcelona set is the #89, which features a facsimile autograph. According to PSA population report data, this is the easiest of the three to achieve a high grade with. This particular card is from the Catalan printing.
BID NOW

1993 Finest Baseball Sealed Box
One of the most important set releases of the 1990s. Topps Finest introduced the hobby to a chromium base set and took the idea of parallel cards to a new level with Refractors. Without 1993 Topps Finest Baseball, we might not have the player rainbows like we do today.
BID NOW

1993 Finest Basketball Sealed Box
Following a successful launch in baseball, Topps brought the Finest brand to the hardwood with the 1993-1994 Topps Finest Basketball set. A stacked checklist including rookies of Penny Hardaway and Chris Webber… and of course Michael Jordan.
BID NOW
College Football Playoff: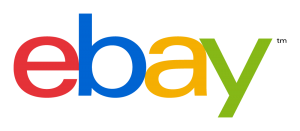 2022 Bowman University C.J. Stroud Green Shimmer Chrome Refractor /99
The College Football Playoff will be getting underway this week, with Georgia taking on Ohio State and Michigan vs. TCU. If Ohio State is going to pull of an upset, they'll need quarterback C.J. Stroud to have a monster game. He doesn't have many card options since he's still in college, but Stroud did appear in the Bowman University checklist.
BID NOW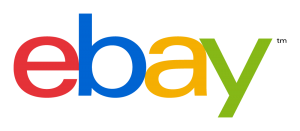 2022 Bowman University Blake Corum Gold Chrome Autograph /50
One of the other standouts in the Bowman University checklist is Michigan running back Blake Corum. The junior had 18 rushing TDs this season and will be one of the focal points of the Wolverines offense in their championship push. This Gold Chrome autograph limited to 50 copies is one of his very best cards to be released thus far.
BID NOW