This week's edition of The Curator includes headliners from two of the NBA's biggest stars. We'll also be highlighting Pele, non-sports cards, Sunday night's Lions-Packers showdown, and of course a few lower grades of Collectable assets. As always, let's kick off with the headliners:

2014 Immaculate Collection Game-Used LeBron James Logoman Patch /3 BGS 7.5
It doesn't get much better than this for LeBron James collectors. This 2014 Immaculate card features a game worn logoman patch and LeBron in his hometown Cleveland Cavaliers jersey.
BID NOW

2013 Panini Prizm Green Prizms Giannis Antetokounmpo Rookie PSA 10
A beautiful green color match Prizm rookie of "The Greek Freak". 2013's release of Panini Prizm was much shorter printed than the releases we see today, with this Green Prizm parallel only being found in retail packs. This card is part of a population of just 38.
BID NOW
Lower Grades of Collectable Issues

1952 Topps Jackie Robinson SGC 3 (PWCC-A)
One of the most important players in sports history combined with one of the most important sets in the sports card hobby. Collectable is home to a PSA 8.5 graded copy.
BID NOW

1954 Topps Hank Aaron Rookie PSA 4 (PWCC-A)
Iconic 1954 Topps rookie card of one of the greatest baseball players of all time. Hank Aaron launched a then record 755 home runs in his 23 year career. Like with the Jackie Robinson, there is a PSA 8.5 graded copy currently trading on Collectable.
BID NOW

1958 Alifabolaget Pele Rookie PSA Altered
Probably the most recognizable of Pele's many rookie cards, the 1958 Alifabolaget was released in the World Cup host country of Sweden. While this copy received an "altered" grade, likely due to its removal from the Alifabolaget album, this card is a grail in any condition.
BID NOW

1958 Ave Colecao Titulares Pele Rookie PSA 5
This 1958 Pele rookie hails from his home country of Brazil, and features a 1955 Topps-esque design with a portrait photo as well as an action shot background. This is a tough one to find in even mid-grade condition. There are only 4 copies graded higher.
BID NOW

1958 Editora Aquarela Blue Number Pele Rookie PSA 3.5 (PWCC-A)
A collectors' favorite Pele rookie due to the beautiful image and availability in a variety of grades. While it is the most common of the Pele rookies, it was produced in Brazil to celebrate the 1958 World Cup winning Brazil squad.
BID NOW

1962 Heinerle Pele PSA 4
Fast forwarding ahead to another eye-appealing Pele here, the 1962 Heinerle. Produced in Germany, this full color card features a young Pele in formal dress standing in front of a gold "OLIMPIA" sign. There are only 8 copies graded higher than this PSA 4.
BID NOW

1936 Michell & Son Gallery of '35 Walt Disney PSA 7.5
The cartoonist who would go on to lead one of the most recognizable brands in the world, Walt Disney. This 1936 tobacco card is in Near-Mint+ condition, and features Disney one year before the release of his breakthrough film Snow White and the Seven Dwarfs.
BID NOW

1966 Topps Batman The Batman PSA 8
In 1966, National Periodical Publications printed a set of trading cards to promote the DC Comics brand. This Batman card was the first in the set and is the character's first licensed card appearance. There are only 33 copies graded higher than this PSA 8.
BID NOW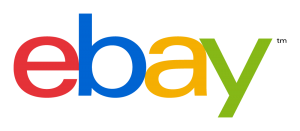 2005 Topps Aaron Rodgers Rookie PSA 9
Aaron Rodgers will lead the Packers in Green Bay for a win-and-in matchup against the Detroit Lions for the NFC's final playoff spot. This 2005 Topps rookie card of the future Hall of Famer is a must have for any Packers or Rodgers collector.
BID NOW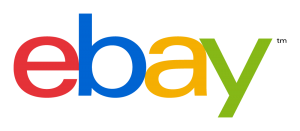 2016 Panini Donruss Optic Autograph – Blue Jared Goff Rookie /75 PSA 10
Starting opposite Rodgers will be the red-hot Detroit Lions and quarterback Jared Goff. Goff has been on a roll, with multiple passing touchdowns in five of his last 6 starts. This limited print gem mint condition on-card autograph from Panini Donruss Optic is one of his best cards.
BID NOW