A weekly newsletter to catch you up on essential news and insights from the past 7 days...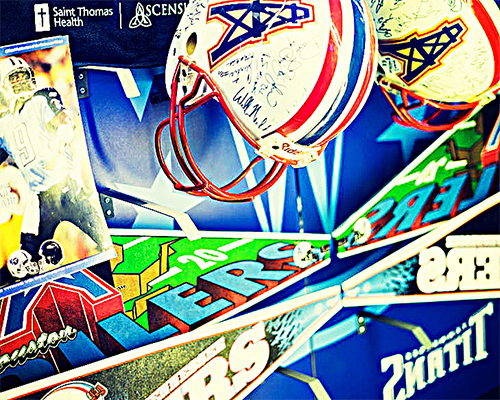 Want To Know How Much Your Sports Cards, Memorabilia, Video Games And NFTs Are Worth?
Yahoo Finance launched a new Collectable Index that is composed of 11 sub-category indices with the goal of helping users gauge the fractionalized collectables market. The indices are market-cap weighted and cover assets from fractionalized investment platforms including Collectable, Otis and Rally Rd.
FIND OUT MORE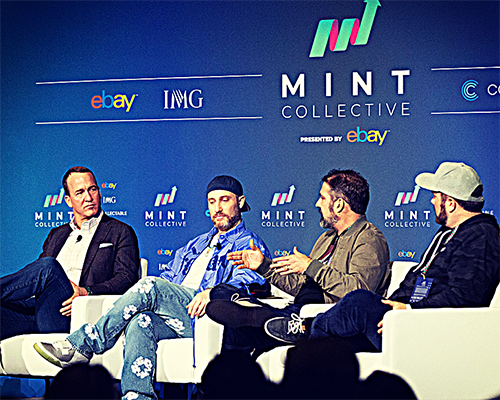 The MINT Collective: Heralding the Hobby's Next Wave
"A first-of-its-kind cards and collectibles event last weekend signals exciting paths forward for the hobby. Here's what Boardroom learned at The MINT Collective."
FIND OUT MORE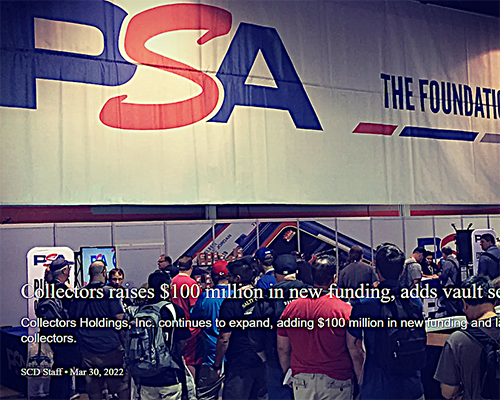 Collectors Raises $100 Million in New Funding, Adds Vault Service
Collectors Holdings, parent company of PSA, has raised $100 million at a $4.3 billion valuation. They intend to use these proceeds to launch a secure vault platform and collection management service.
FIND OUT MORE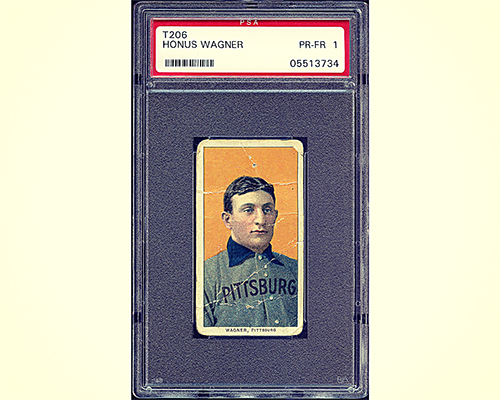 "All-Star Cafe" Wagner Sells for Record $3.1 Million
A PSA 1 T206 Honus Wagner card with a storied past—owned by Charlie Sheen, stolen from a restaurant—sold for $3.1 million smashing the previous PSA 1 record of $1.39m.
FIND OUT MORE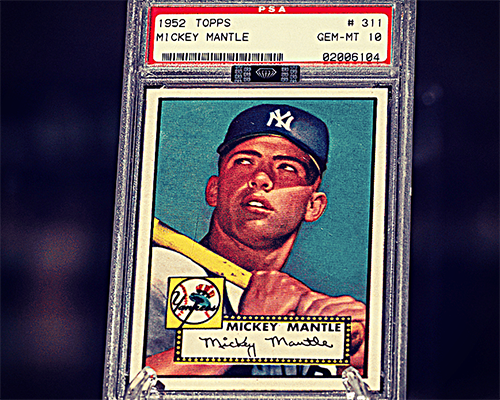 The Sports Card Industry Is Having A Tech Revolution, And This Company Wants To Lead The Charge
Forbes profiles Collectors, formerly Collectors Universe, and reports on how they are improving operations with increased technology with the ultimate goal of reimagining the collecting experience.
FIND OUT MORE
The Founder of a Billion-Dollar Sneaker Empire is Betting That Trading Cards are the Next NFTs
"What if your kid's pokemon and baseball cards aren't actually a waste of money, but valuable financial assets worth thousands of dollars?…What was once a pastime for elementary school kids is now becoming a major investment opportunity. That's why Josh Luber, founder of billion-dollar sneaker marketplace StockX, just launched a new trading card company called Zerocool, that creates trading cards of pop culture icons in the hopes of attracting new users to the sector."
FIND OUT MORE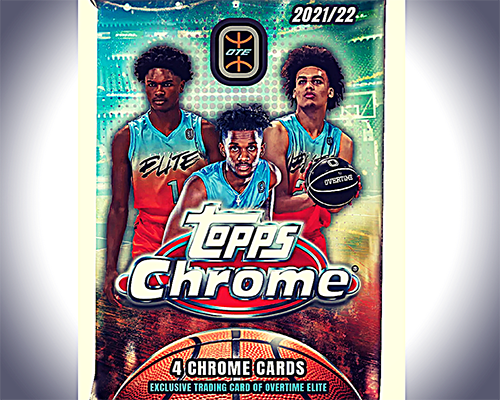 Topps Releases First New Topps Chrome Basketball Set Under Fanatics
Topps, under Fanatics ownership, has made good on their promise to bring back Topps Chrome Basketball. The set, which has been dormant since 2008-09, is relaunching with the 2021/22 Topps Chrome Overtime Elite Basketball series.
FIND OUT MORE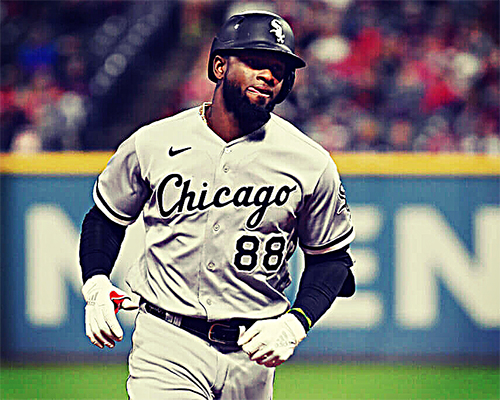 Luis Robert, Colton Cowser and the Best Baseball Card and Fantasy Baseball Values to Jump on Now
The Athletic (paywall) explores the players who are poised to break out—and whose card values could see significant increases.
FIND OUT MORE

The Panel
This week our Panel of experts reminisce about the Mint Collective, and discuss a UNC-Duke matchup for the ages, Tiger's potential return to Augusta, and LeBron passing Kareem. Hosted by Bram Weinstein. Our panelists: David Kohler, President, SCP Auctions; Jesse Craig, Director of Business Development, PWCC; Nick Cepero, VP of Acquisitions and Consignments, Collectable.
WATCH NOW