A weekly newsletter to catch you up on essential news and insights from the past 7 days...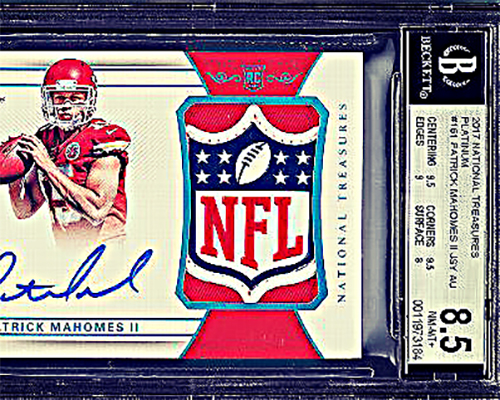 Patrick Mahomes Autographed Card Sells For $4.3 Million, Most Ever For a Football Card
In a new chapter in the Mahomes v Brady saga, a Mahomes 1/1 NFL Shield RPA sold for $4.3 million, breaking Brady's previously held record of $3.1m.
FIND OUT MORE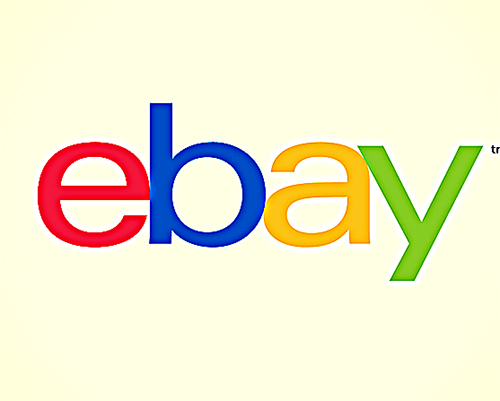 eBay Launches New Price Guide, Collection Tracking Feature for Sports Cards
In the latest of a series of moves fortifying their position in cards and collectibles, eBay announced new data tools designed to help users better monitor recent prices.
FIND OUT MORE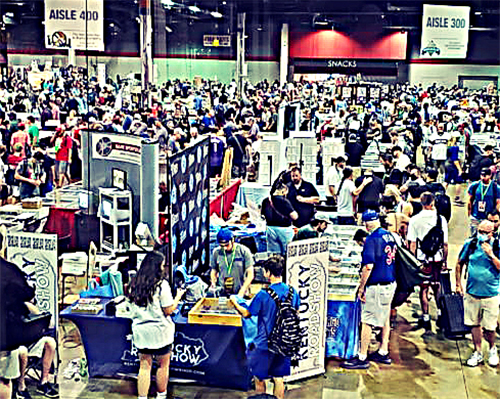 If National Card-Show Crowd is Any Indication, The Sports-Collectible Industry Remains Robust
Yahoo Sports covers what The National means for #thehobby and a few highlights from days one and two.
FIND OUT MORE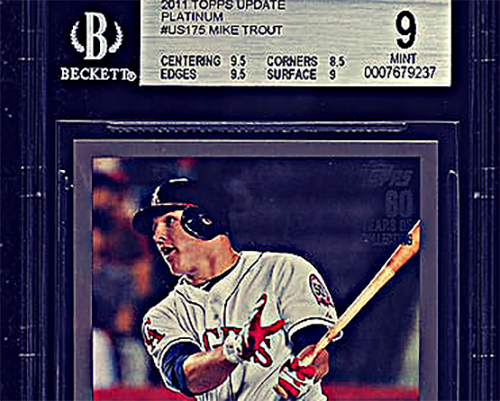 Mike Trout Angels Rookie Card Graded Mint 9 Sells for More than $1M
In an exciting acquisition, DJ Skee recently purchased a rare 1/1 Mike Trout Topps Platinum Rookie Card for close to $1.1 million.
FIND OUT MORE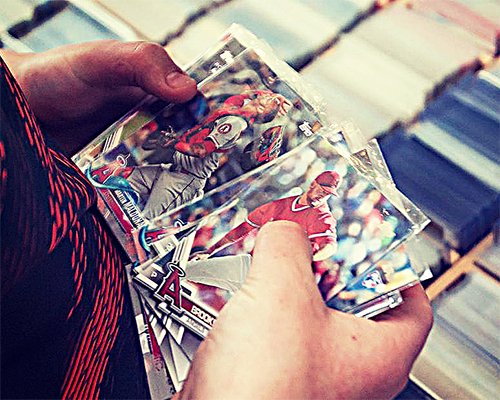 Dibbs Announces $13 Million Series A to Scale Real-Time Fractional Sports Card Marketplace
Dibbs, a tokenized card marketplace, announced a $13 million Series A financing round led by Foundry Group. Tusk Venture Partners, Courtside Ventures, Founder Collective, and a syndicate of popular athletes.
FIND OUT MORE
Reddit Cofounder Alexis Ohanian's New Fintech Bet Will Trade Sports Cards Like Stocks
Alexis Ohanian and his VC Firm Seven Seven Six, are betting on Alt, a new trading card platform, to become a place for individuals to profitability invest into sports cards.
FIND OUT MORE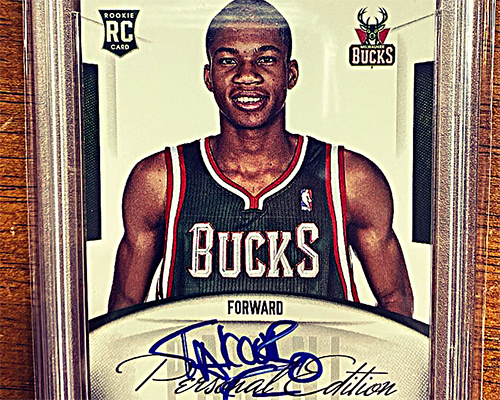 Giannis Antetokounmpo's 1st Signed Card Surfaces; Part of 2013 Rookie Program
Sports Collectors Daily shares the fascinating story of how one interpreter ended up with Giannis' first signed rookie card.
FIND OUT MORE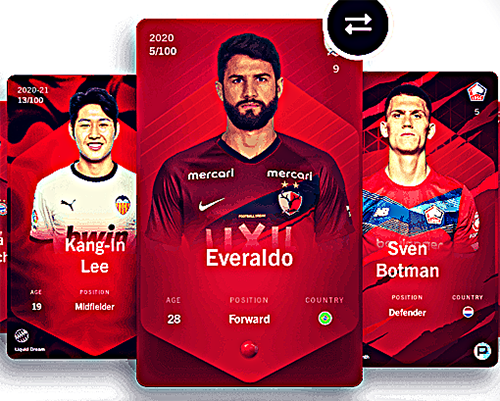 Sorare Partners with Goldin Auctions on Soccer NFTs, May Raise $530 Million Funding Round
"Sports memorabilia marketplace Goldin Auctions will auction NFTs of players on Belgium and France's men's national soccer teams in partnerships with blockchain-based fantasy soccer app Sorare."
FIND OUT MORE