A weekly newsletter to catch you up on essential news and insights from the past 7 days...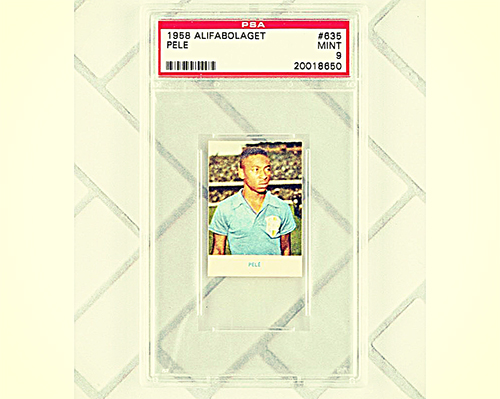 Pele Rookie Card Becomes Soccer's First $1 Million Card, Sells For $1.33 Million
ESPN reports on the first seven figure soccer card sale—a $1.33 million buyout of the PSA 9 1958 Alifabologet #635 Pele rookie card from fractional investors on Rally.
FIND OUT MORE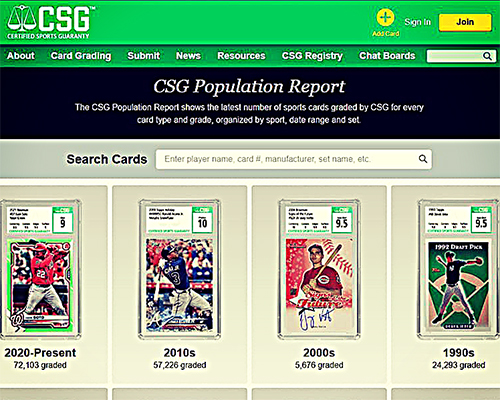 CSG's Online Population Report Opens
CSG has now launched their online population report—a database cataloging all the cards and grades for cards they have processed to date.
FIND OUT MORE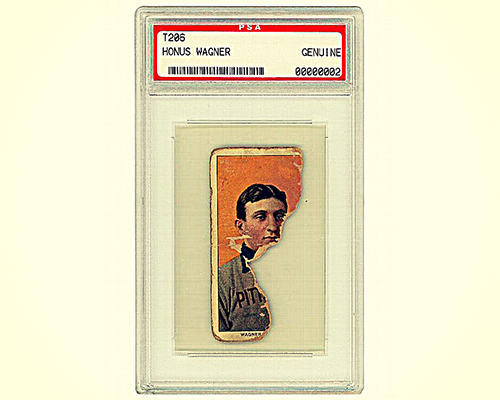 Half of a T206 Honus Wagner Card Sells At Auction for $475,960
With Honus Wagner T206 cards repeatedly selling for millions, it should hardly come as a surprise that even half of a Honus would sell for big money.
FIND OUT MORE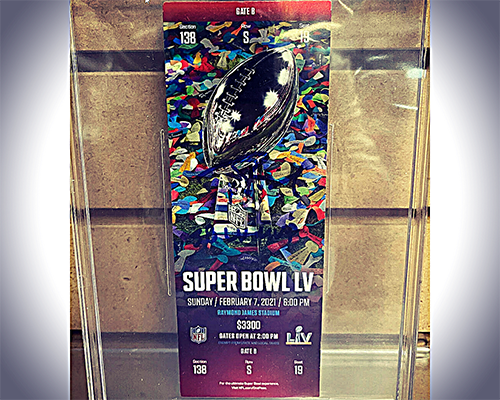 Super Bowl LVI Sparks Demand for Rare Tickets, Memorabilia From Historic Championship Games
"Super Bowl LVI has sparked demand for memorabilia from the big game, including rare tickets from early and historic Super Bowls."
FIND OUT MORE
Jasson Dominguez Trading Card Sells for $474K: Buyer Explains Big Purchase, Plus His Bid on Zion Williamson
Darren Rovell interviews the buyer behind the $474k purchase of the 1/1 Superfractor of Jasson Dominguez, a superstar prospect who has yet to record a big league hit.
FIND OUT MORE
Notes: eBay Fee Hike; Big Jersey Sale; '52 Mantle NFT; Historic Score Sheet on Roadshow
Sports Collectors Daily recaps an interesting week in the hobby—most importantly, an eBay price hike on sports cards and memorabilia sales effective March 1st that moves the assessed fee up to 12.9% (from 12.35% currently).
FIND OUT MORE
Topps Set to Auction Iconic Mickey Mantle Rookie NFT
ONE37pm sits down with Hera Andre-Bergmann, Content Product Manager for Blockchain at Topps, to discuss this historic upcoming auction of a one of one NFT of the 1952 Mickey Mantle rookie.
FIND OUT MORE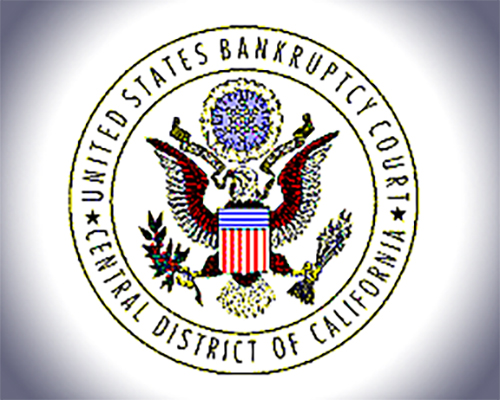 Group Submitter Marx Cards Files for Bankruptcy
Marx Cards, a group submitter for PSA, has filed bankruptcy with liabilities of over $1.36 million. PSA has pledged to complete the process of grading the thousands of cards, but may need time to work out the logistics.
FIND OUT MORE
Collectable Content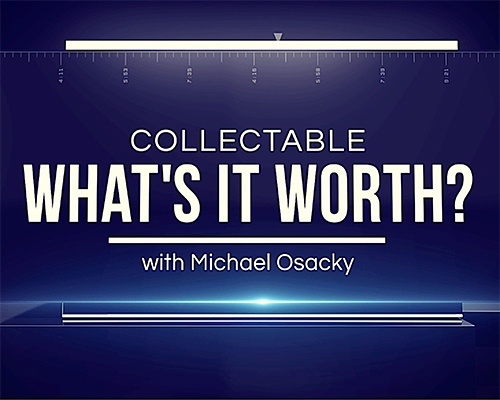 What's it Worth?
Before we kick off Super Bowl LVI, PSA's lead appraiser, Michael Osacky, puts a value on memorabilia from every Super Bowl ever played. In Part 3 of a four-part series, WiW goes through Super Sundays from the "90s to the '00s, looking over items from SBs XXXI-XLII.
WATCH NOW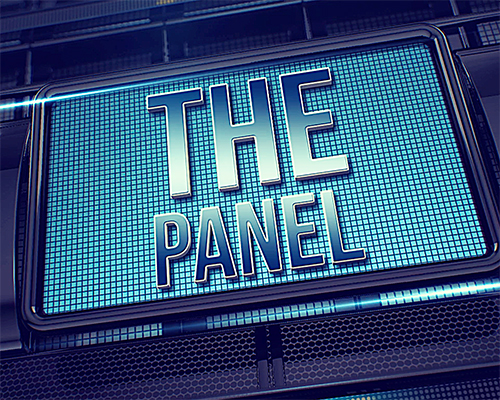 The Panel
This week our panel of experts discuss Joe Burrow's BFF gift to Kid Cudi, a Michael Jordan debut ticket currently sitting at six figures at auction (and rising), as well as the Hobby's views on the Pro Football Hall of Fame Class of 2022. Hosted by Bram Weinstein. Our panelists: David Kohler, President, SCP Auctions; Jesse Craig, Director of Business Development, PWCC; iNick Cepero, Sports Card & Memorabilia Consultant.
WATCH NOW