A weekly newsletter to catch you up on essential news and insights from the past 7 days...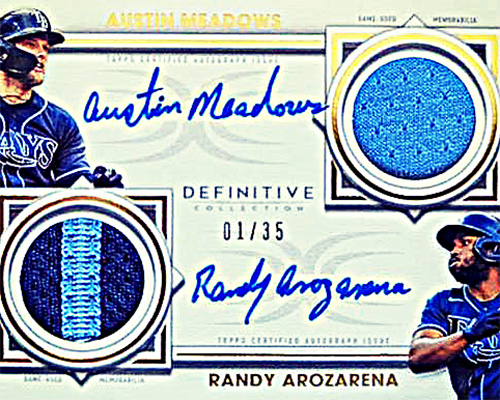 These Topps Randy Arozarena / Austin Meadows Autographs Weren't Signed By Randy Arozarena and Austin Meadows
Topps and Fanatics have investigated allegations that the dual signed Randy Arozarena and Austin Meadows patch card from the 2022 Topps Definitive Collection set is not authentic and concluded it was indeed not. They agreed to replace the card with one or equal or greater value along with giving impacted collectors a free box of '22 Topps Definitive Collection.
FIND OUT MORE
Altan Insights: The Sports Collectibles Market 2Q22
Altan Insights examines auction sales, market performance, fractional activity, and much more to understand the sports collectibles market in '2Q22.
FIND OUT MORE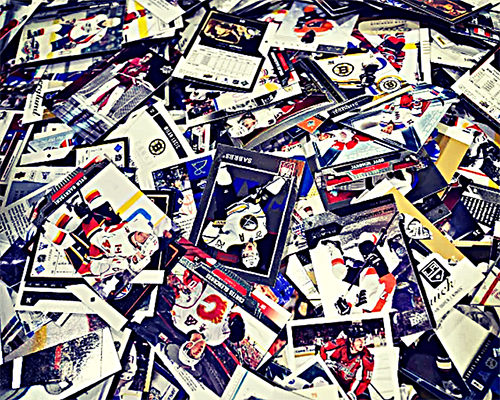 The Great Hockey Card Comeback
"The hobby of hockey-card collecting has been reinvigorated by a global pandemic, an abundance of free time and…Michael Jordan? So you might want to dig through your closet to see if you're sitting on a million-dollar rookie card."
FIND OUT MORE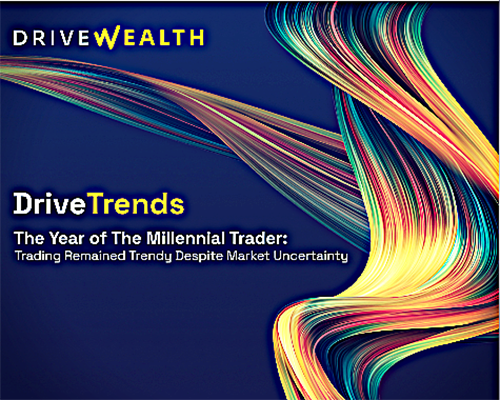 The Year of Millennial Trends
Drive Wealth examines Millennial investment trends including the opening of new accounts, a higher risk appetite, and fractional investing.
FIND OUT MORE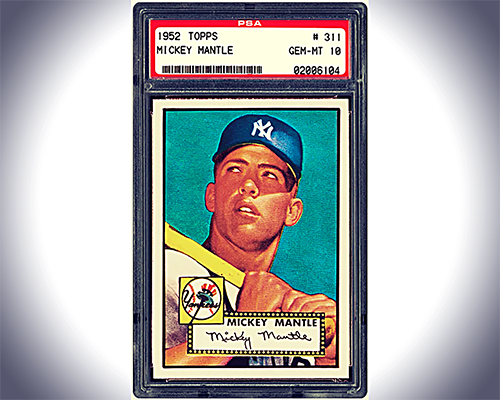 Baseball's 'Mona Lisa': How Topps' 1952 Mickey Mantle Became The Most Iconic Card in Hobby History
"The debate continues over which baseball card is the true "holy grail" of the sports collectibles hobby. Many believe it's now the Topps 1952 Mickey Mantle and its amazing backstory."
FIND OUT MORE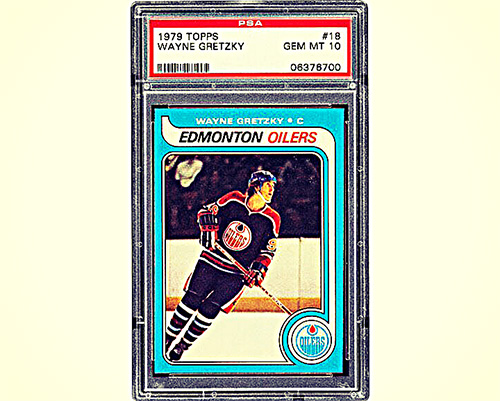 1 of 2 PSA 10 Gretzky Rookie Cards Expected to Bring Seven-Figure Price
Heritage Auctions is expecting record results in its offering of one of the two PSA 10 Topps Gretzky rookie cards.
FIND OUT MORE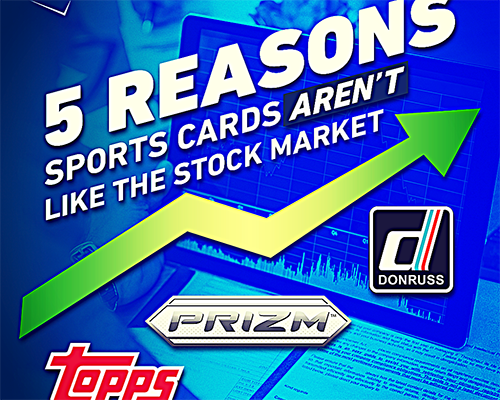 5 Reasons Sports Cards Aren't Like the Stock Market
Sports Card Investor breaks down the main differences between sports cards and stocks including lack of regulatory oversight, scarcity, and more.
FIND OUT MORE
The Past, Present, and Future of Sports Cards
"Most people view sports cards as one of two things: a hobby for little boys who worship sports heroes or a form of investment taken seriously by grown men. Neither is entirely accurate."
FIND OUT MORE