A weekly newsletter to catch you up on essential news and insights from the past 7 days...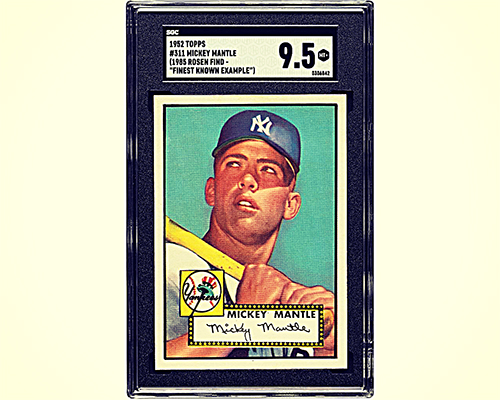 Mr. Mint Endorsed 1952 Topps Mantle from Famous Find Could Fetch Over $10 Million
A perfectly preserved 1952 Topps Mickey Mantle from Mr. Mint's amazing find, has finally been graded — a stunning SGC 9.5 — and is up for auction at Heritage with many estimates suggesting an absolute minimum of $10 million.
FIND OUT MORE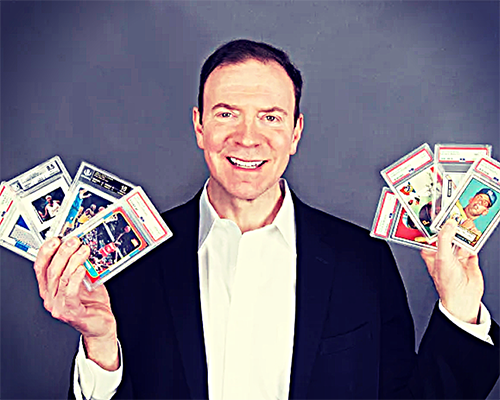 Goldin, PSA Launch New Services to Help Collectors Sell Raw Cards
"Goldin and PSA have introduced two new programs designed to make it easier for collectors to get raw cards graded and sold."
FIND OUT MORE
State of the Sports Card Boom: After Sky-high Surge, is the Market Still Healthy?
The Athletic (paywall) chats with hobby heavyweights from PWCC, eBay, Goldin, Panini, Topps, Beckett, and many more to help understand the current status of the sports card market.
FIND OUT MORE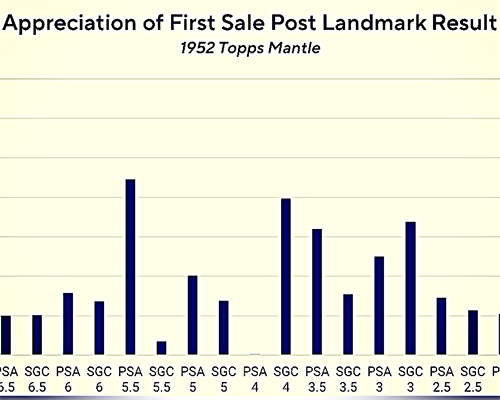 What Could the Heritage 1952 Mantle Sale Mean for the Market?
In this insightful research piece, Altan Insights explores the sales history data to try to answer what we can learn about what may unfold in the Mantle market from the most recent record breaking Mantle sale.
FIND OUT MORE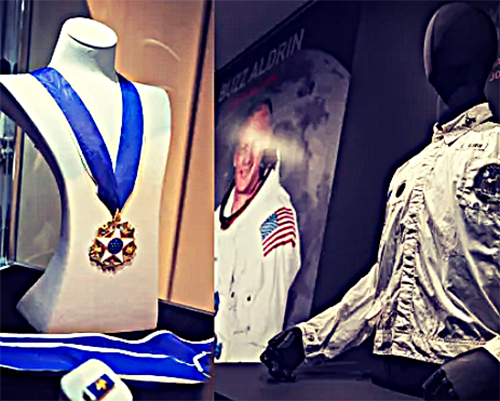 Buzz Aldrin Sold His Space Jacket, Presidential Medal, and Other Artifacts at Auction for $8.2 Million, Using a Law Change to Let Astronauts Cash In
68 items related to Aldrin's Apollo 11 and Gemini XII space flights were sold by Sotheby's with the highlight, Aldrin's jacket worn while in flight to and from the moon, selling for $2,772,500.
FIND OUT MORE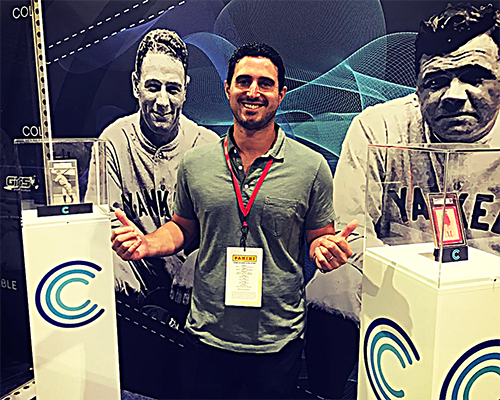 Iconic Babe Ruth, Lou Gehrig cards shine at Collectable exhibit at The National
"Iconic cards of Babe Ruth and Lou Gehrig were two stars of the show at the Collectable booth at the National Sports Collectors Convention."
FIND OUT MORE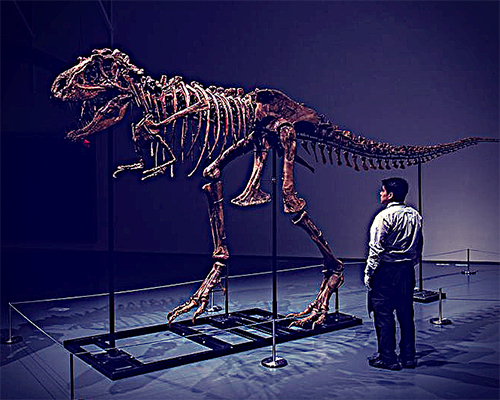 The First Gorgosaurus to Go to Auction Sells For $6.1 Million
Sotheby's sold the unnamed 10 feet tall and 22 feet long Gorgosaurus skeleton for $6.1 million. This sale placed the skeleton among the most valuable dinosaurs ever sold at auction.
FIND OUT MORE
Single Shoes from All 6 of Michael Jordan's Championships on Display in AC
A set of six single shoes worn by Michael Jordan during each of his NBA championship-clinching games was on display at the National Sports Collectors Convention in Atlantic City this week. Certified Sports Guaranty, which certified the authenticity and provenance, calls the collection " the most important group of game-worn sneakers ever assembled."
FIND OUT MORE