A weekly newsletter to catch you up on essential news and insights from the past 7 days...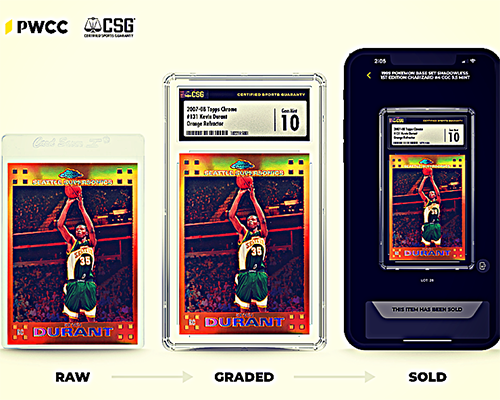 CCG, PWCC Partner for "Priority Grading" and Auction Service
CCG and PWCC have partnered on a program to allow collectors to grade cards for $20 on a two week turnaround with cards returned to PWCC for listing in upcoming Weekly Sunday Auctions.
FIND OUT MORE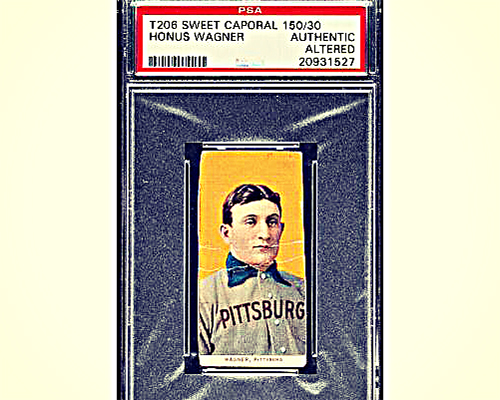 Damaged T206 Honus Wagner Card Sells for $1,528,066 at Auction
Despite being creased, trimmed, and missing three sides, Robert Edwards Auction (REA) was able to sell this T206 Wagner for $1.5M.
FIND OUT MORE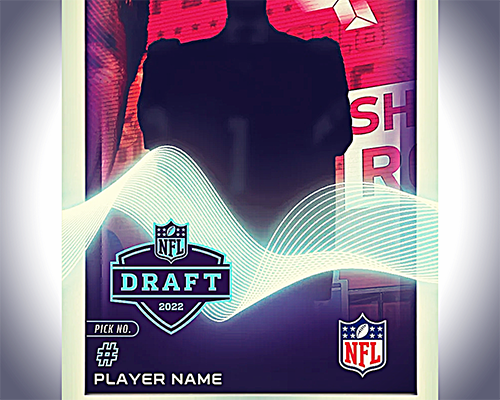 Top Picks to Have First Panini NFL Rookie Cards Available During NFL Draft
"Panini will use its Panini Instant program to produce trading cards of the top picks during Thursday's 2022 NFL Draft."
FIND OUT MORE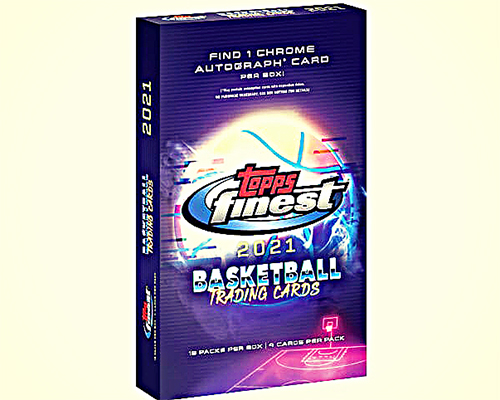 Topps Finest Basketball Is Back with Snappy Dressers, 90s Vibe
Topps made good on their promise to produce their first 'Finest' Basketball product since the 2007-08 release. Unfortunately, Topps does not have an NBA license so they had to get creative in the players and pictures used.
FIND OUT MORE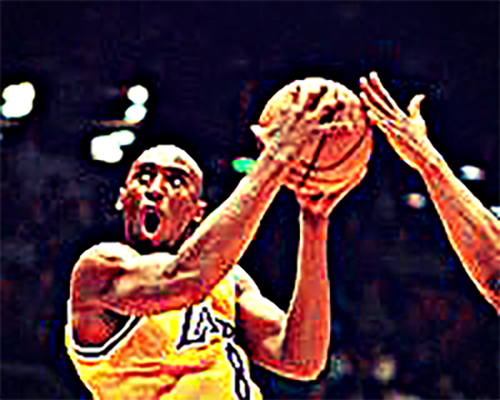 Kobe Bryant Rookie Jersey To Be Auctioned, $3M-5M Estimate
"A jersey worn by Kobe Bryant in his rookie season, including two playoff games, will be sold at auction. The jersey from the 1996-97 season could fetch between $3 million and $5 million in an online auction that begins May 18, David Kohler of SCP Auctions said Saturday."
FIND OUT MORE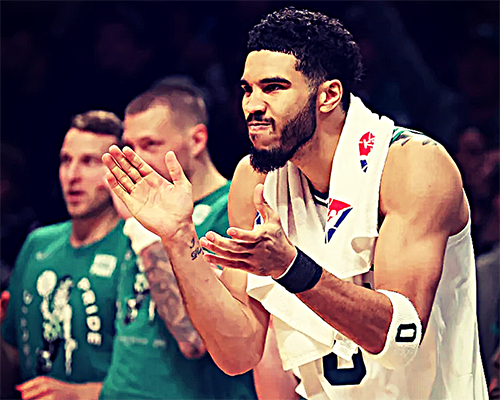 Players to Target in the Card Market During the 2022 NBA Playoffs
Draftkings Nation speculates on the players whose cards could gain significant value with a strong 2022 playoffs.
FIND OUT MORE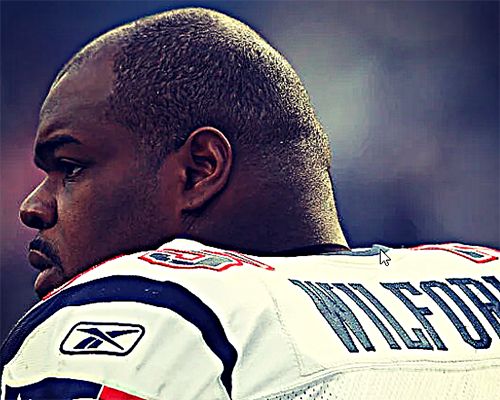 Vince Wilfork's Son Pleaded Guilty to Stealing His Father's Super Bowl Rings, Other Sports Memorabilia
D'Aundre Holmes-Wilfork pleaded guilty to theft of property greater than $300,000 and will serve five years probation for stealing his father's two Super Bowl rings, two AFC championship rings, his Miami national championship ring, and other jewelry.
FIND OUT MORE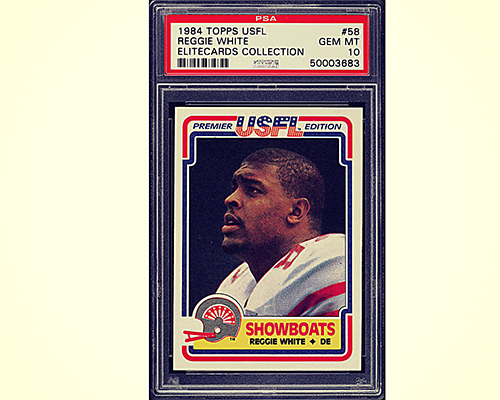 Old-school Topps USFL Cards Drive High Prices Amid The Current Boom, But a USFL 2.0 Set Isn't Coming Yet
The Athletic (paywall) reports on the Topps 1984 and '85 USFL card sets which contained the 'rookie' cards of many future NFL Hall of Famers.
FIND OUT MORE

The Panel
Old-school and new-school Celtics, Ivy League oars, Honus Wagner, and a Cubs rookie. Our Hobby experts talk about the values of each in this week's Panel. Hosted by Bram Weinstein. Our panelists: David Kohler, President, SCP Auctions; Jesse Craig, Director of Business Development, PWC; Nick Cepero, VP of Acquisitions and Consignments, Collectable
WATCH NOW