A weekly newsletter to catch you up on essential news and insights from the past 7 days...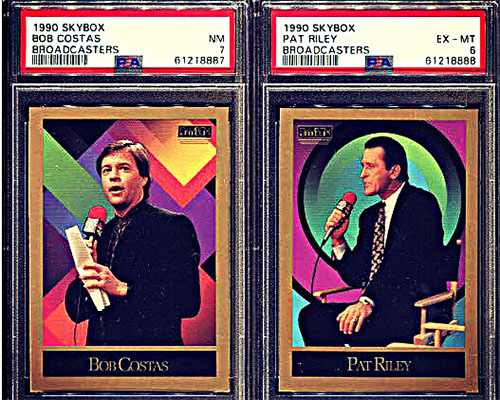 Notes: Rare Skybox Cards Surface; Montgomery Club; StarStock Auctions; Provenance Chat
Sports Collectors Daily wraps up a fun week in the hobby including a new $600 price on Topps Montgomery Club, the introduction of auctions at StarStock, and a rare discovery of broadcaster 1990 Skybox cards.
FIND OUT MORE
Investing In Pre-War & Post-War Cards
CollectableU interviews Steve Gadzilla, co-owner of Champion Sports Cards and Collectibles, to chat hot players, trends across the industry, how to spot a fake Jordan rookie and much more.
FIND OUT MORE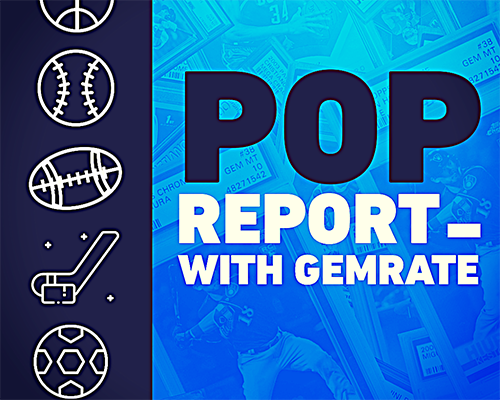 Pop Report: Only One Sport Increases in Flat PSA Grading Week
In wake of rumors of PSA's return of economy grading, Gemrate examines pop report changes over the last few weeks.
FIND OUT MORE
Can 'King Richard' Get Tennis Cards into the Game?
Sports Card Investor speculates how buzz from the new Williams Sisters biopic, 'King Richard', may translate into their cards' performance.
FIND OUT MORE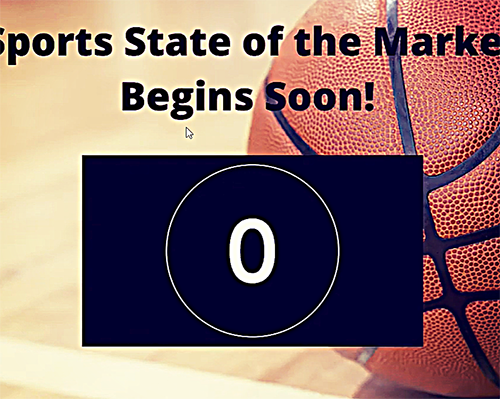 Sports | State of the Market
Ahead of the finish to their November Auctions, Heritage published this 30 minute video breaking down the hobby.
FIND OUT MORE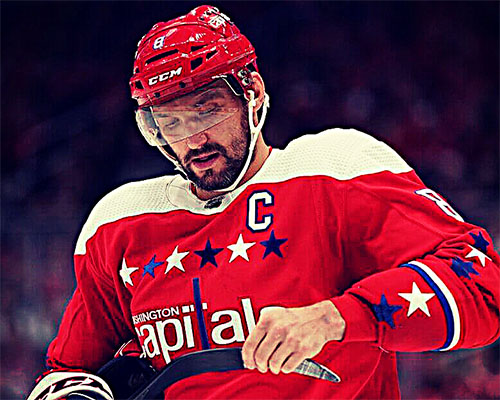 Alex Ovechkin Discusses His Growing Hockey Stick Collection, With Sticks From Lemieux, Gretzky and Even Crosby
The Athletic (paywall) profiles Ovechkin's game-used hockey stick collection that takes him from 'collected' to 'collector'.
FIND OUT MORE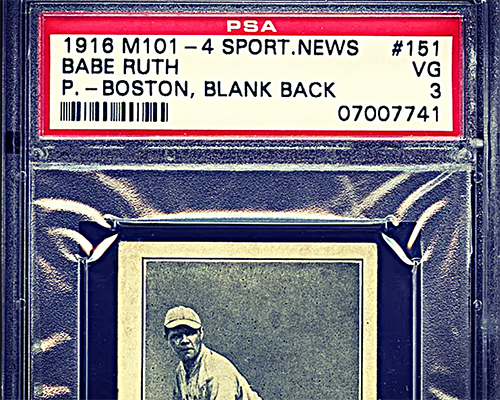 Mile High Has Another Ruth Rookie Card From Highly-Ranked 1916 Set
"Mile High Card Company recently sold a 1916 Sporting News Babe Ruth rookie card for $2.46 million, a record for its PSA 7 grade. The company now has another version of the iconic Ruth card, a PSA 3, after breaking up a set of 1916 M101-4 cards."
FIND OUT MORE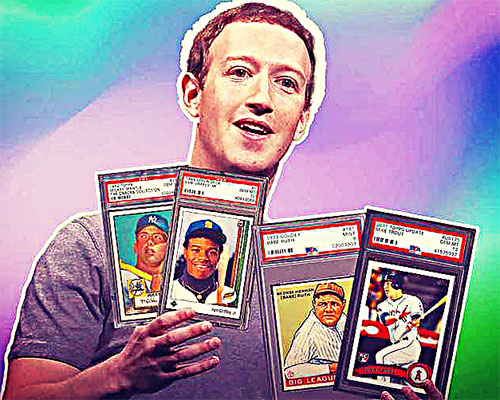 Mark Zuckerberg Admits Why He Was a Baseball Card Fanatic
In a recent interview with Gary Vee, Mark Zuckerberg admitted that the interplay between statistics and card value is what drew him to collect baseball cards as a child.
FIND OUT MORE
Collectable Content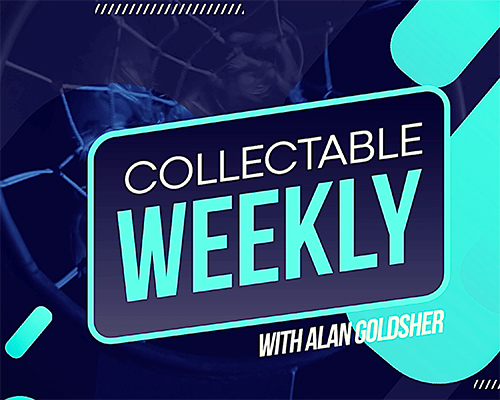 Collectable Weekly
The founder of Vincent, Slava Rubin, joins the show to talk alternative asset investing.
WATCH NOW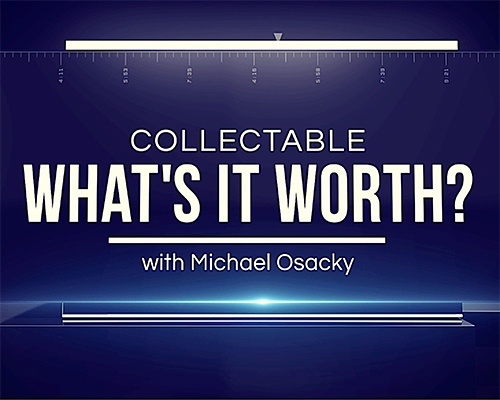 What's it Worth?
T-206 baseball cards are some on the most beloved and collected cards in the hobby. The most expensive card ever sold happens to be a Honus Wagner T-206! Michael Osacky, Head Appraiser from PSA, looks at and prices 3 T-206 baseball cards.
WATCH NOW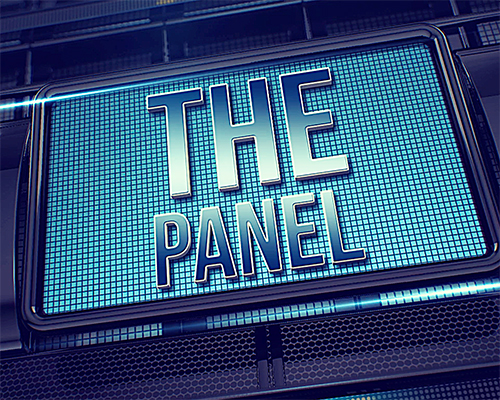 The Panel
Robberies in the hobby are becoming more common, what can people do to prevent them? Odell Beckham Jr. joined the Rams, but does that matter? Finally, The Panel looks at the recent $900k Pele sale and other memorabilia sales!
WATCH NOW