A weekly newsletter to catch you up on essential news and insights from the past 7 days...
Michael Jordan 'Last Dance' Jersey From 1998 NBA Finals Sells for Record $10.1 Million at Auction
Jordan's game-used jersey worn in Game 1 of the 1998 NBA Finals sold for an astounding $10.1MM at Sotheby's — crushing the pre-sale estimate of $3-5 Million and breaking the sports memorabilia / game-used record of $8.9M for Diego Maradona 1986 World Cup Match Worn Shirt.
FIND OUT MORE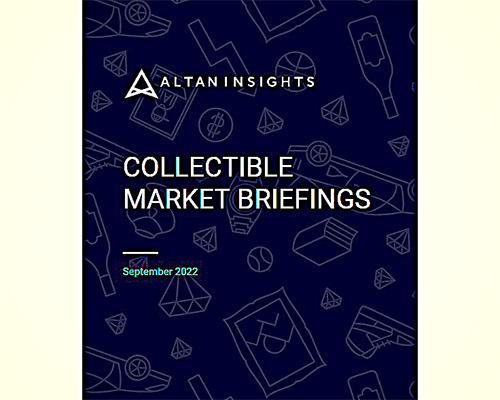 Collectible Market Briefings - September 2022
Altan Insights breaks down how the collectible asset class has fared in 2022 including what storylines and trends have shaped performance, how various categories have stood up to recessionary conditions in the past, and what collectors and investors should keep an eye on in the closing months of the year.
FIND OUT MORE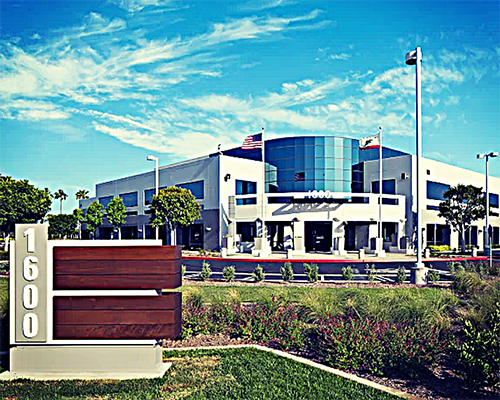 Collectors, PSA Continue to Expand Facilities
Collectors Holdings, the parent company of PSA, continues to expand its facilities, signing a new, 15-year lease at its current location and adding another 102,000 square feet of office space.
FIND OUT MORE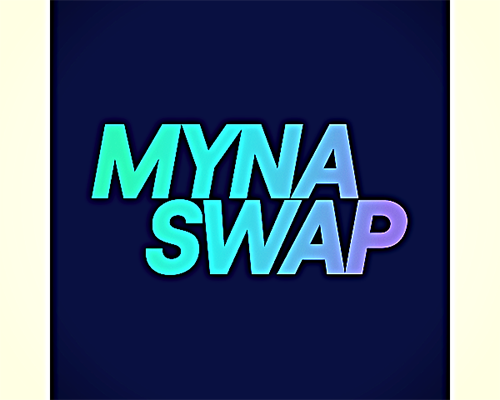 New Platform for Cards, Collectibles Picks Up $6 Million from Investors Including OBJ, Kyler Murray
Myna Swap, a new online trading and vaulting platform for sports cards and other collectible hard goods, has announced a $6 million seed round from strategic investors including Blizzard the Avalanche Fund, Citizen X, Polygon Studios, Madison Paige Ventures, AAF Management, Spartan Capital, Wave Financial, BluePointe Capital, Eileses Capital and NFL players Odell Beckham Jr., and Kyler Murray.
FIND OUT MORE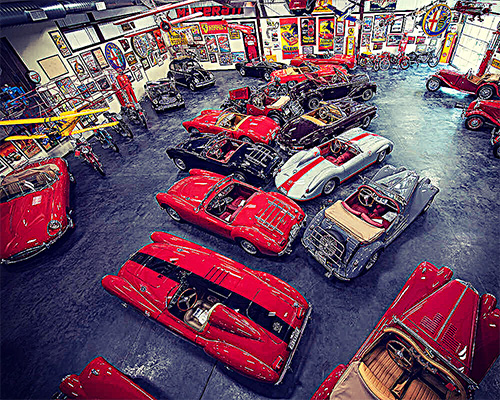 Texas Kitchen Cabinet Mogul Gene Ponder to Auction Off $20M Collection of Classic Sports Cars
The Gene Ponder Collection, an extensive collection of more than 130 European sports cars that spans 92 years and is valued at more than $20 million, is up for auction at Sotheby's at the end of September.
FIND OUT MORE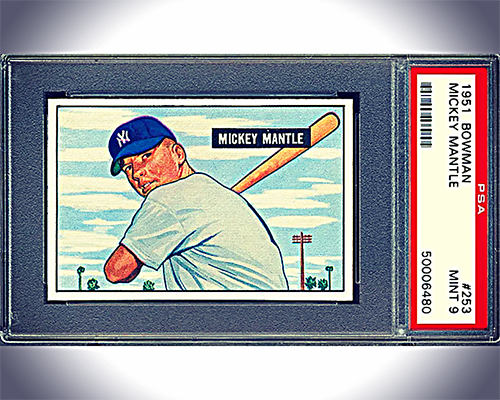 Which Sports Card Will Be Next to Top $10 Million?
"A 1952 Topps Mickey Mantle card recently sold for $12.6 million, shattering the all-time sports card record. Which card will be the next to top the $10 million mark?"
FIND OUT MORE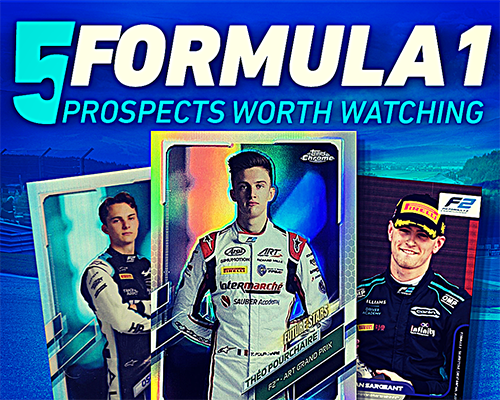 5 Formula 1 Prospects to Watch for 2023
Sports Card Investor breaks down F1's top prospects and their cards you should be targeting.
FIND OUT MORE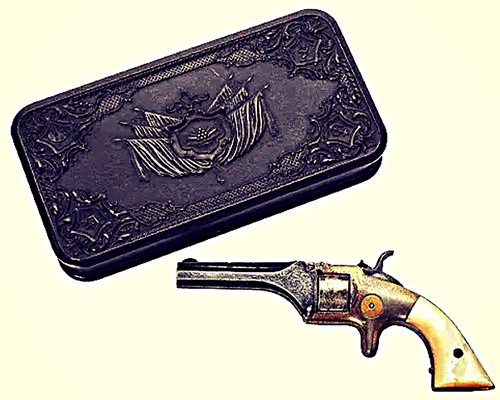 Handwritten Letters From Notorious Gangsters Al Capone & Bugsy Siegal Among Top Selling Lots in Julien's Auctions Sale
Auction Daily recaps the top lots sold in Julien's Gangsters, Cowboys, Politicians and Astronauts auction.
FIND OUT MORE