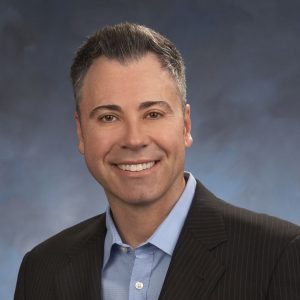 Last July, after spending 22 years at Collectors Universe and Professional Sports Authenticator (PSA), I announced my resignation from the company. The experience was invaluable and the relationships developed during that time are priceless, but it was simply time for a change.
Over the past several months, as I pondered what the next chapter of my work life would be, I have been entertaining a variety of excellent opportunities. Those who know me are fully aware of my passion for this hobby. Since the age of five, I have been a collector and virtually my entire adult life has been spent working in the space.
My next move was something that mattered to me on a professional, and personal, level.
After much thought, I decided to join the growing team at Collectable, the leading fractional share platform in the sports industry.
The obvious question is, why Collectable?
In the past, I have shared my personal journey to PSA, first as a customer and then as an employee years later. In the early-1990s, I had what some would call an epiphany about the concept of third-party authentication and grading. Whatever term you think is most appropriate, the bottom line is that it resonated with me. I could see how the hobby was changing and where PSA could help move the market forward. I don't claim to have a crystal ball, but – to me – the future made more sense with PSA in it. 
In 2022, I feel the same way about Collectable. 
Over the past few years, the hobby has witnessed an unparalleled influx of new participants. The collecting culture is evolving. At its core, the drive to collect and the interest in the collectibles themselves is still the same. The sentimental, emotional and nostalgic component of our endeavor is something that makes it different from so many other activities that involve a serious financial investment. That said, the way some people collect is changing.
When I first heard of the fractional platform concept, my inner, traditional collector wanted to scoff at the idea… and then something happened. What began as skepticism soon turned into intrigue. Instead of reacting emotionally to how foreign the concept felt, I started to think about the positive impact it could have. As time went on and I had a chance to think about it more and more, it became abundantly clear to me. The fractional concept wasn't going away. It is going to be part of the next hobby metamorphosis.
As a longtime collector, I realize that the fractional approach might not be for everyone. It's a new option for buyers and sellers – one that didn't really exist until a few years ago, unless of course you count the practice of carving up professional model bats and game-worn jerseys so they can be placed into trading cards as a form of "fractional" collecting. Years ago, when these types of cards became the talk of the town in the 1990s, I can still remember the initial reaction many traditional collectors had to the destruction of these artifacts.
Over time, however, many collectors warmed to the idea. Today, some of the most valuable collectibles in the hobby are cards of this nature. That said, I still like the idea of being able to buy a fraction of something without physically turning the item into a fraction of what it once was.
I digress…
"The fractional platform allows collectors to play in a market they might not have access to otherwise because of financial limitations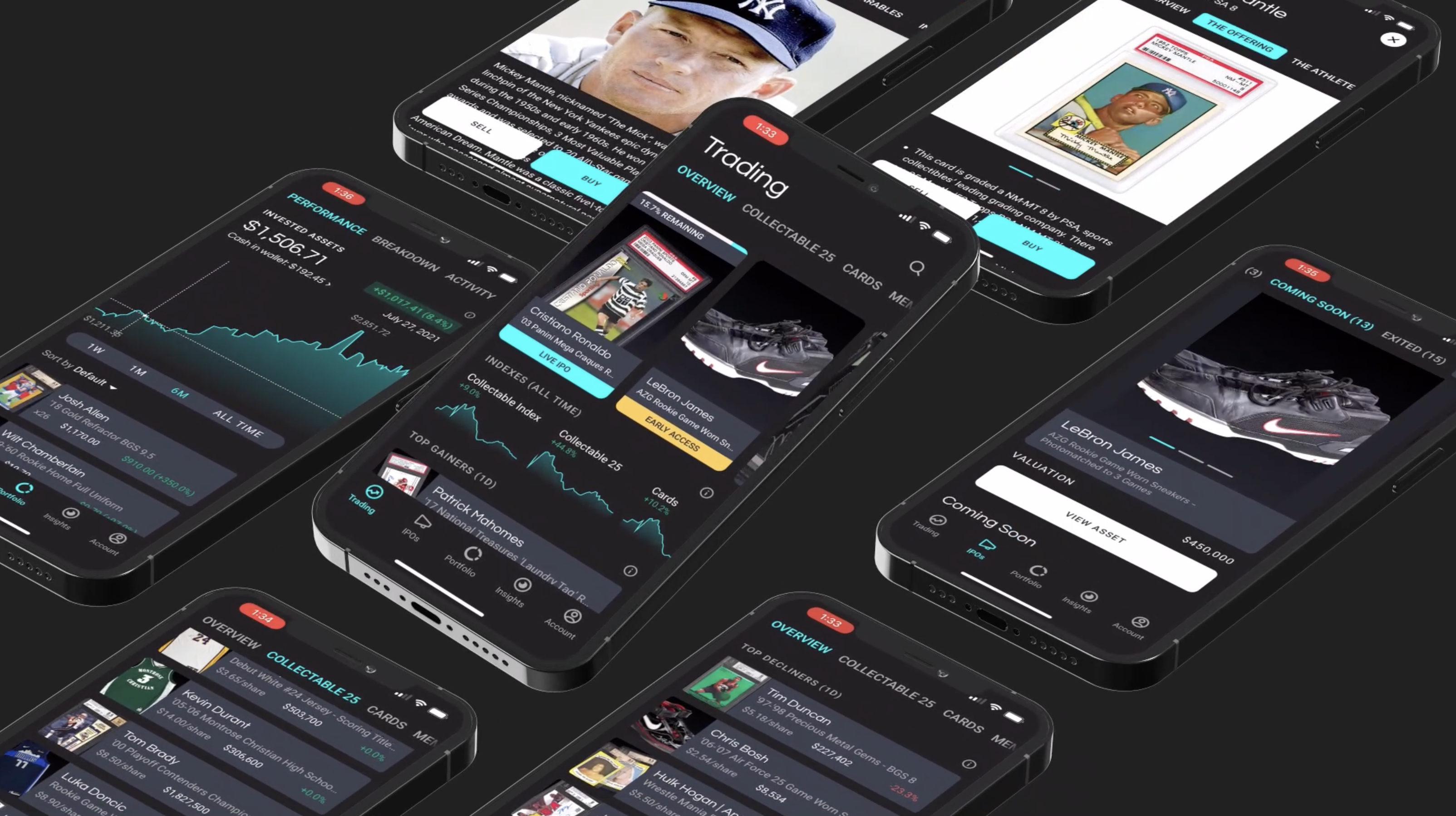 From the seller's perspective, the fractional platform has already become a desirable option. Collectable has generated strong results, has a robust pipeline of offerings, and a deep bench of some of the biggest, well-known consignors in the hobby. Several factors have helped this fractional platform gain noticeable traction, the kind of early momentum that has caught the eyes of many, including me.  
Collectable provides a degree of optionality and flexibility with liquidity that has never existed before.  Consignors can retain an economic interest in their treasures as prices continue to appreciate over time. In addition, the fractional approach opens up the market by increasing the size of the prospective buyer pool. You no longer need one buyer to step up and write the check for the whole item. Not everyone can afford the whole enchilada so to speak, but they still might desire to have ownership in something great. Furthermore, there are those who would rather own a percentage or fraction of many items versus owning one hundred percent of a few things.   
From the buyer's perspective, the fractional concept gives you something to think about. It enables one to diversify and gain exposure to great items at a price point more people can afford. While it certainly skews more to investor types today, it also has appeal for collectors. Some early fractional players have decided to reserve a smaller portion of their collection for this relatively new approach, while others have completely transformed the way they collect in exchange for full fractional. It might take some veteran collectors, like myself, time to embrace the idea, but the under-35 crowd appears to have a different view. The next generation seems to be very open to fractional collecting and wants to learn more about it. 
Interestingly, some veteran hobbyists have not only embraced fractional, these collectors are changing the way they store and enjoy their items. Vaulting, or the practice of storing your items safely at another location, has never been more popular. Some fans of vaulting or the like choose these storage routes due to issues such as space constraints, insurance dilemmas or safety concerns. As long as these collectors can enjoy their tangibles in a digital format, they no longer need to hold or display them at home. 
The truth is that the idea of storing your items offsite or displaying them somewhere else is not a new concept. It is simply becoming a more prevalent practice. I know plenty of major collectors who have been storing their cards in safe deposit boxes for decades, and plenty of others who have their prized items on display at museums. Owning a piece of something is more easily digested when considering the culture shift above. If you don't need the item to sit above your desk at home, you might be more open to the idea of owning less than 100% of it.
Furthermore, the fractional platform allows collectors to play in a market they might not have access to otherwise because of financial limitations. Just like any other market, as prices rise, the number of potential buyers will become increasingly thin. Prices will continue to get away from those with more modest budgets, but fractional can help keep them in the game. Sure, collectors can try to adjust their taste to their budgets as the market changes, but adjusting taste is easier said than done. Fractional allows buyers to stay involved in the quality they desire. 
Perhaps the greatest benefit of fractional, to the hobby at large, is that the platform allows a new buyer to put their toe in the water without committing too much, too soon. It is a comfortable first step for a new buyer, and the reality is that some percentage of those new entrants will eventually become and behave more like traditional collectors, but they have to start somewhere. Fractional participation is one way to encourage and cultivate new generations of collectors. That is good for the industry at large.   
While I have spent most of this editorial on the fractional concept and how it should play an increased role in how collectibles are bought, sold and traded in the future, it wasn't the only thing that drew me to Collectable. The company's understanding and desire to provide quality content was a topic where an immediate meeting of the minds took place. With so many new buyers entering the market and so much new money at risk, educational content has never been more important.
This is something that will not only benefit Collectable itself; quality content is good for the entire hobby. An informed buyer is a confident one. Collectable wants to arm collectors with essential information, and this is something I have great interest in. As someone who lived and breathed PSA for over two decades, there is no greater advocate for or believer in third party authentication and grading than me. It is a vital part of the structure needed for our hobby to continue its maturity, but content played a key role in PSA's success. Structure and information complement each other.
Third-party authentication and grading also provides the baseline for value and there is no question asked more frequently in our hobby than, "What's it worth?" You cannot answer that question without first getting the answer to its authenticity and grade, but the kind of technical evaluation that occurs during the authentication/grading process does not capture or reflect all of the relevant attributes that can impact value.
The grading process, which is by definition a technical evaluation, was not designed to do so. There is a need for analysis that goes beyond grading. In some cases, items that are technically graded at the exact same numerical level can have wide ranges of market value. From aesthetics to pedigree, every segment of the sports hobby is affected, from trading cards to game-used equipment to a variety of sports memorabilia. Collectable wants to help collectors understand all of the relevant factors that impact their investment by becoming a leading resource in expert content.         
As Collectable moves forward, our team is going to continue to look for new ways of innovating in the space and expanding collector horizons. Collectable has come a long way in a short period of time, but the ultimate vision for the company is what drove my decision. It wasn't just about what the company is today, but rather what it could become over time. Collectable wants to improve the collecting experience. It was their commitment to me and it will be my commitment to you.
Looking forward to the next chapter,
Joe Orlando
President, Sports