Group bidding on Collectable lets you team up with other investors to own assets that might have been otherwise unattainable.
Collectable provides the opportunity for collectors and investors to pool resources together to bid on iconic collectibles assets on any auction, in any collectible category. Simply, verify with Collectable, select your asset, and contribute to the Group Bid for a chance at owning real equity in iconic collectibles. Join a public Group Bid or create your own Private Group. Contact us for more information.
Note: Group Bidding is available to verified accredited investors based in the U.S. only.
VERIFY ACCREDITATION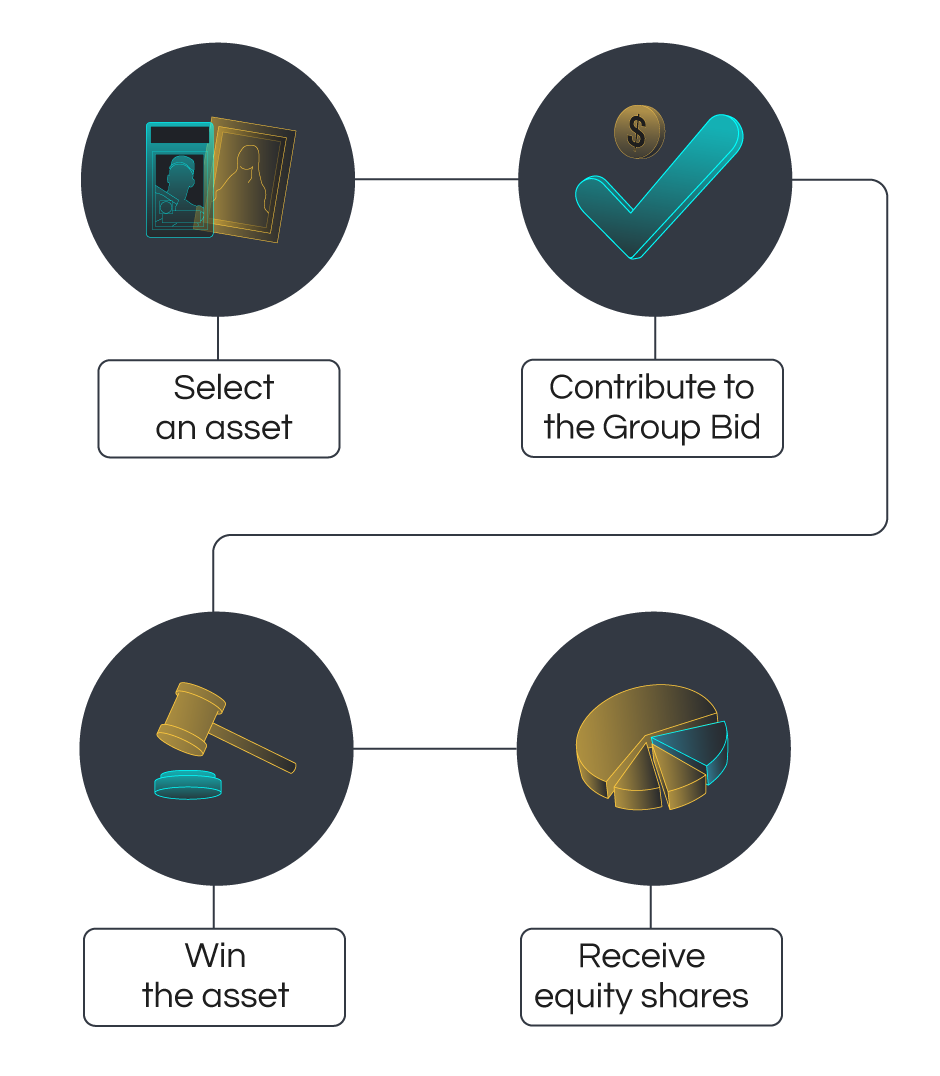 Have an asset, or suggestions, for Group Bidding? We'd love to hear from you. Email us at [email protected].