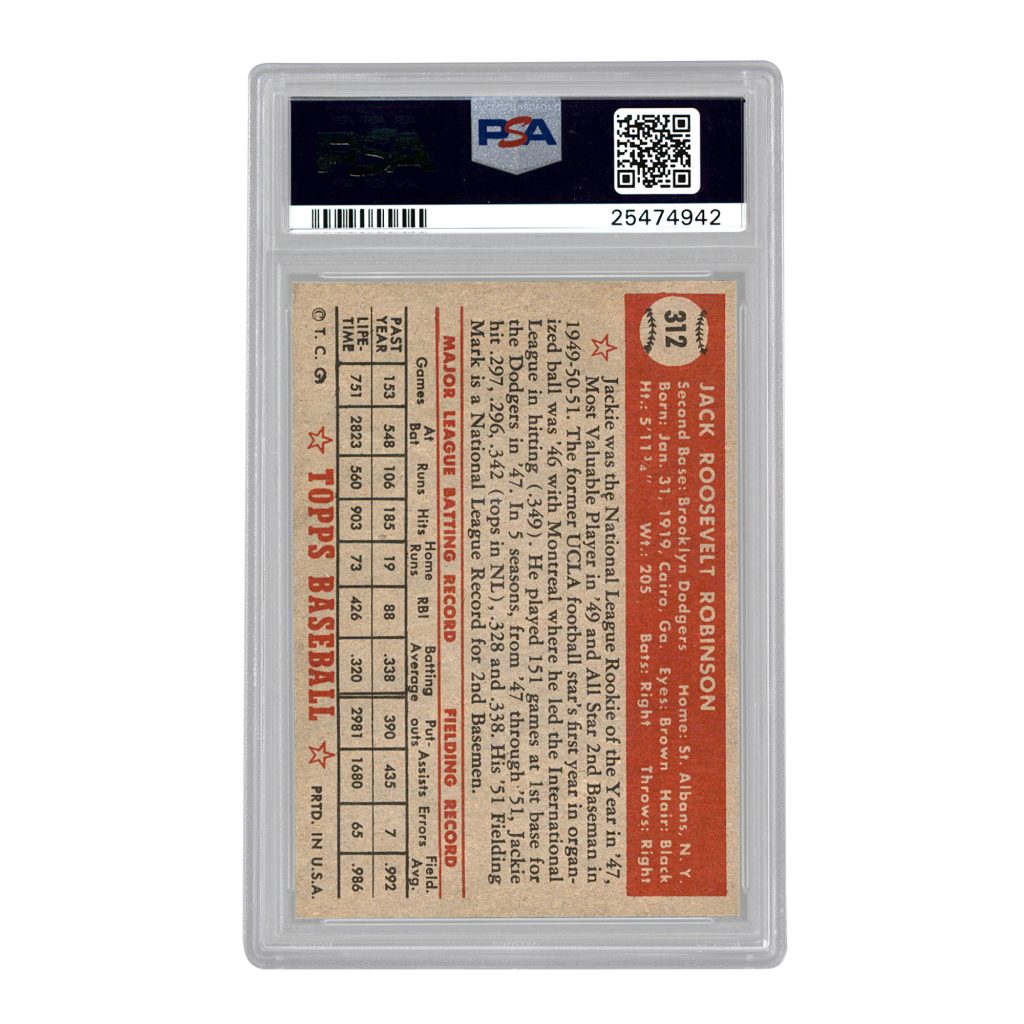 1952 Topps #312 Jackie Robinson PSA NM-MT+ 8.5
An all-important offering from Topps' first set, this 1952 Jackie Robinson asset provides high end-quality and with out-of-the-pack aesthetics to match. While not a rookie card, prior Robinson issues fail to capture the vibrancy of the barrier breaking man and the golden age of baseball.
"Like Mantle, Robinson's position in the difficult high-number series makes for one of the most coveted, and pricey, baseball cards of the 1950s. Even his Bowman debut of 1949 can't keep pace with his '52 Topps card, but it's no surprise given the incredible portrait and deep red background color that the super-sized Topps card offers."
– Mile High Card Co.
Jackie Robinson is not just a baseball hero, but an American hero. As a pioneer who broke baseball's color barrier in 1947, he raised hopes and opportunities for the second half of the 20th century.
Robinson was a central figure in the Brooklyn Dodgers' National League Dynasty, playing in six World Series and taking the borough's only title in 1955. He finished his illustrious and historic career with the following accolades: 6x All-Star (1949-1954), NL MVP (1949), MLB Rookie of the Year (1947), NL Batting Champion (1949), 2x NL stolen base leader (1947, 1949). His jersey number 42 is retired by all MLB teams. In addition, Robinson was selected to the Baseball Hall of Fame and the Major League Baseball All-Century Team.
VIEW IN APP